Evensong readings:-                                      Psalm 104, vv1-13, 31-35 – Rev. ch.4 –  Gospel: Mark ch.1, vv1-13
Today marks the completion of our journey through the life of our Lord Jesus Christ, and for the rest of the church year, festivals excepted, we will reflect on that earthly life and its meaning to us.  The Gospel of Mark tells us of the coming of Jesus, heralded by John the Baptist.  This is examined in Advent, and the Baptism is celebrated after Epiphany. Read the whole reflection from the link at the top.  
Evensong readings:-   by Didymus
Isaiah ch.42, vv1-9                                                      
Eph ch.2, vv1-10
Gospel: Matthew ch.2, vv1-10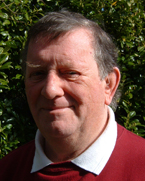 Peter has written reflections for the Next two Sundays – both are linked here:
33 CV LUKE AND TRINITY 19CV 33   (link as a pdf file) 
Thought for the Day – St.Luke and Trinity 19    Eensong readings:- by    Didymus   
Ecclesiasticus ch.38,vv1-14    &                                  Colossians ch.4, vv7-end
Last week, we looked at Luke, the Evangelist, the Saint, and patron of Doctors and artists.  Today we look at the work of Luke, his Gospel and the Book of the Acts of the Apostles.  Luke's Gospel has been described by many as the most beautiful book in the world, with very good reason.  We read and understand it through the prism of Tyndale and Coverdale's wonderful translation in the language that Shakespeare used.  We meet events and characters both real and fictional who are part of our faith and of our secular lives – the Good Samaritan, the Prodigal Son, and many others.
                                                                                                                                     St.Luke
We have no exact idea about the commission that Luke was given, but his account stretches from the birth of John the Baptist to the Resurrection of Jesus, fuller historically than any of the others.  It disagrees with Matthew not on the substance so much as the chronology, but is based mostly on Mark's Gospel.  People have wondered whether Luke met Jesus, but surely if he had, he would have indicated the event in some way.  Luke's presence on Paul's second and third journeys suggests to me that his faith was either born or strengthened through his travelling with Paul, before meeting the Disciples in Antioch and Jerusalem.
Luke's first chapters deal with the dramatic birth of John the Baptist, the angelic visitation, the birth and naming.  Neither Mark nor John attempt an account of the Nativity, but Luke's account differs significantly from Matthew's.  Indeed apart from the three names there is little resemblance.  Matthew's Gospel was probably based on first-hand knowledge, closer to Jesus than Luke would have been.  Luke's account seems to me to be a reconstruction of events based on second-hand information, but that is just my impression.  We know that Luke had met Mark through his association with Paul, and he may well have met Mary in old age.  This is suggested by the Magnificat, Mary's song of joy, which is close to Hannah's song in 1 Samuel ch.2, which Mary would have known as a child. "Song" is also used to describe passages either sung or spoken in scripture.  So it is yet another case of "Read it and find what it says to you."
Luke gave us the Benedictus, Magnificat and the Nunc Dimittis, which have passed into Matins and Evensong liturgy.  A great deal of the Christmas tradition arises from Luke's Gospel.  The bulk of the Gospel is the most wonderful and precious treasury of Our Lord's teaching, through parables, through direct communications, or even denunciations.  A summary of Luke's Gospel is attached.  Although Luke's Gospel is based on the structure of Mark's, it contains nearly a third which is unique, from the last verses of Ch.9 to the beginning of Ch.18.  This has baffled many expert theologians, and the general conclusion is that the source, referred to as "Q", was lost.
Luke continues to the Passion of Our Lord including the institution of the Last Supper, and the appalling cruelty meted out by the Romans and the stubborn disbelieving Jews.  His last chapter describes the events of the Resurrection, and includes the story of the Road to Emmaus, very much a favourite in which we share something of the Disciples' astonishment at their hitherto unknown companion, painted by Caravaggio.  We give thanks for our Gospel authors.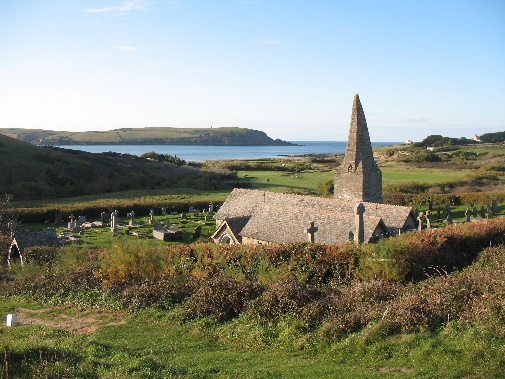 Peter Coster – 31 CV TRINITY 17
Evensong readings:-                             by
Proverbs Ch.2, vv1-11                               Didymus
1 John ch.2, vv1-17
Gospel: Mark ch.10, vv2-16                                                                                                                               
Autumn has now arrived, so we are told, and with it, shortening days, early evenings with just a breath of cold to encourage the lighting of an evening fire.  It is a time when the colours of summer are heightened and transformed briefly into the glory of an autumn treescape, reds, golds, browns of all shades before the early winter winds strip it away.  I remember driving in the Malvern Hills some years ago now, and the brilliance of the many trees on the slopes which was without exaggeration, spellbinding.
My mother-in-law was a Scot, and she talked of "the gloaming", that interval between sunset and the onset of dewfall and darkness.  It is for many a time of silence, and there is a particular feel which is hard to define, a particular scent, all of which seems to say to us, the day is ending.  Cardinal Newman's graveside prayer sums it up perfectly:
O Lord, support us all the day long of this troublous life, until the shadows lengthen, and the evening comes, and the busy world is hushed, and the fever of life is over, and our work is done. Then, Lord, in thy mercy, grant us a safe lodging, a holy rest, and peace at the last. Amen.
There are two sets of readings for this weekend, either Trinity17 or a Patronal, and I have quoted the former.  I am fond of Proverbs – it has that sort of "sit down my boy/girl and listen to your father/mother" quality about it, especially this reading.  Do read it.  Likewise John's first pastoral letter, believed to have been written by the hand that wrote the fourth Gospel.  Again, do read it, for its teaching is simple and direct.
The Gospel tells us how far we have sunk from Jesus' words.  The gift of human love has not been used well.  The flesh very easily overcomes the senses in youth or even in maturity.  I suppose that we, being fallible, cannot be expected to choose our partners or spouses successfully every time.  There is however the imperative to try to make things work, rather than treat your marriage lightly and trade it in for a better option.  Then again, love can grow cold and can be very hurtful.  It is very fortunate that we can pray for God's forgiving mercy when we do get things wrong.
By far the most important event in the centuries that followed after Biblical times is celebrated on Tuesday.  We remember William Tyndale, the priest who translated much of the Bible into English.  The Anglican Church doesn't create saints, but it respects those who have been recognised.  If the Anglican Church had created saints, William Tybdale would have been one of the first.  He was born in 1494, and was trained at Magdalen College in Oxford before being ordained priest.  His mission was to bring the words of Christ to the people in the pews in a language that they could understand.  Although martyred at the age of 42, he succeeded in that mission.
Until then the Christian Church in Britain was controlled by Rome, which used the Latin Vulgate translation of the Bible for services and preaching.  Some had translated passages into English since 7-8th centuries, but John Wycliffe had produced a much fuller translation as his Bible in the 1380s.  As a result of this perceived assault on the Church's dictatorial control, possession of a translation invoked the death penalty.  The copies of the Vulgate in use contained mistakes, and the understanding of the priests of their scripture and liturgy were far from perfect.  Even a Dutch RC priest, Desiderius Erasmus was so concerned at the inaccuracies of the Vulgate that he translated it and sent the text to the Pope.
In the early 15th century, the RC Church actually had three popes, which was resolved by the Council of Constance taking overall control until the situation was resolved.  Meanwhile the venom of the RC church in the early 15th century was such that Wycliffe's corpse was exhumed from Lutterworth in Leicestershire, burnt and thrown into the nearby river.  This was the Church of the Inquisition, of Mary Tudor and the Crusades, fortunately a very far cry from today's RC Church.
So the RC Church pursued Tyndale.  The invention of the printing press by Johannes Gutenberg in 1440 enabled Tyndale, who had to flee for his life to Belgium, to print his translations.  The more that the RC Church bought them up for burning, the more were printed.  Eventually Tyndale was discovered and arrested, and on October 6th 1536, he was strangled and his body burnt.  Although he had criticised Henry VIII's divorce, Tyndale's dying prayer was "that the eyes of the King of England would be opened". 
Within a year they were, for Henry authorised the use of the Matthew Bible in English churches, using most of Tyndale's work, with missing sections completed by Miles Coverdale, Bishop of Exeter.  Within three years, I believe, Henry had ordered a Bible in each church and a person to read it.  Later, his work was included in the Geneva Bible, so called because during the reign of Mary Tudor, translation continued on the Continent, and it was this Bible that travelled to America with the Pilgrims.
Tyndale's work formed the overwhelming proportion of the 1611 King James Bible, in which the words of Jesus and his Disciples are couched in the language of Shakespeare and the 15-16th century speech.  It is one of the cornerstones of literature degree courses.  While not always easy to understand for those unfamiliar with it, it is one of the major works of literature.
That is why we remember William Tyndale.
Amen
CV 32                    Thought for the Day – Trinity 18                 St.Luke
Evensong readings:-  Proverbs ch.3,vv1-18   
1 John ch.3, 1-15 Gospel: Mark ch.10, vv17-31
This weekend's readings continue through Proverbs and John's first pastoral letter.  Both passages, as last week, are well worth reading as I said last week.  That is not a preacher's device for waving texts aside, for they are valuable.  They continue in the same vein as last week, teaching wisdom, the search for faith and the strength to resist evil.  Since it requires an almost superhuman strength to set evil aside in all its forms, one can see how valuable is the sacrament of confession and absolution.  Without it we would be condemned and lost.
We also continue revisiting Mark's Gospel, which underpins the two other synoptic Gospel and undoubtedly is the basis on which the fourth stands.  The passage is a famous and important one.  It is the rock against which, metaphorically, the church collides constantly and unsuccessfully.  "Parting with one's brass" as they say in Yorkshire, is not easy, to give away what one has struggled to win to survive in comfort.  Yet we are surrounded by many who are struggling, literally, to survive and improve their lives and their families''lives.
If readings fail to strike a spark, one can look elsewhere.  Next week we shall celebrate the memory and work of St.Luke.  Luke is of towering importance to us, and while I shall look at his work next week, this week let us look at the man himself.
Luke is an enigma.  His work is so familiar, so fundamental – and yet we know little about him.  Over half of Matins and Evensong come from his Gospel, and yet we cannot tell whether he was Jewish, of the diaspora (Jews who have left Israel to live and work elsewhere), a Hellenised Jew (A Jew having adopted the Greek way of life), a Syrian, or a Greek.  The consensus among students is that he lived in Antioch in Syria, and was educated and trained as a physician.  For that reason Luke is regarded as the patron saint of doctors and surgeons.  His work shows a greater understanding of people's problems, especially women and their role in Jewish society. 
He is mentioned several times in Paul's letters, and at one point remained in Greece in Troas.  Luke must have been well known as a Christian and an authority for a Roman to contact him and commission a treatise which was his Gospel.  A later idea that surfaced centuries later was that Luke was an artist, which, frankly, seems unlikely, despite a Dutch painting of Luke painting the infant Christ with his mother, Mary.  On the other hand, why not, even if Luke never wielded a brush? 
Luke is likely to have been something like ten years younger than Jesus, of an age with Paul.  Wikipedia claims that Luke died at 84years, and his Gospel was produced between 80 and 85 AD.   
In our prayers let us remember the many young people now at a time of great change in their lives.  They have finally reached their universities, finding their feet in an unfamiliar world, looking after themselves, making new friends, and yet have this black cloud of infection hanging over them.  Not all are ignoring common sense precautions.
Pray also for those people who brave great danger in order to find a better life for themselves and their families in other countries such as ours, away from warfare, disease and poverty.
AMEN
CV 30                          Thought for the Day – Trinity 16     by   Didymus 
Evensong readings:-                         
Ezekiel ch.37, vv15-end.                        
1John ch.2, vv22-end
Gospel: Mark ch.9, vv38-end 
Last week I talked about St.Matthew, whose name is on the Gospel, originally thought to have been the first, until it was realised that Mark's Gospel must have appeared first in order to be used in Matthew's.  While I commented on the authorship and form, to do the Gospel of Matthew justice as one of the four most important parts of the Bible, it is essential to appreciate what this Gospel gives us.
Matthew's concern was to show that the coming of Jesus was prophesied, and he lays considerable stress on the role of King David, which of course would resonate strongly with the Jews.  His lineage is stylised with that belief in mind.  A small number of miracles are recorded uniquely in Matthew, such as the healing of the two blind men, and the dumb man who was possessed.  His account of the Nativity is probably the nearest we will have since neither Mark nor John give an account, and Luke's Gospel seems to be a reconstruction, significantly different from Matthew's.  Matthew gives us the Wise Men, the Massacre of the Innocents and Joseph's dream and the escape to Egypt.  There is the Sermon on the Mount, which is a summary of Jesus' teaching and guidance.  There are as far as I can make out, ten parables unique to Matthew, amongst which are the ten virgins, the lazy servant and the sheep and goats.
Matthew shows a growing anger with the Pharisees in particular who would not believe the evidence of their own eyes, and this is evident from the blackness of the later chapters.  There is the increasing threat of condemnation and oblivion implied by the parables that he recalls, rather than forgiveness to the penitent.  I think that one of the crowning glories of Matthew's Gospel is the last few verses of the last chapter – the Great Commission.  Jesus throws open the whole of humanity to his Disciples, and to us, to go out and preach the eternal Gospel to everyone.  And Jesus, in spirit, will always be with us.
The reading from Ezekiel is the most well-known, the valley of dry bones.  Both this reading and the passage from John's first pastoral letter stress the power of God.  If we know something in our lives of God, then we will want to follow the words of Jesus and obey him.  The three pastoral letters are thought to have been written by the John of the fourth Gospel.  The Gospel is Mark's account of the Transfiguration, which is repeated in Matthew and Luke.  This almost indescribably wonderful event is thought to have taken place on Mt Hermon, north of Caesarea Phillippi, and the source of the river Jordan.  It took place at the time of the festival of Tabernacles, when the Jews recalled their nomadic heritage, living in tents and shelters.  It was the reason why Peter sought to build tabernacles for Moses and Elijah, to extend their time with the Disciples.  The Transfiguration illustrated the divinity of Jesus, and confirmed his destiny – The Cross.
In our prayers we must remember Geraldine and Rose, who are to be priested at Bodmin on Friday.  Also remember Jeffrey, who preached at St.Michaels during his training.  They have chosen a brave and difficult path, which promises to be harder in future from the look of things.
AMEN
The illustrations are both of St.Matthew.
Evensong readings:- by
Ezekiel ch.12 v21-ch.13 v16 Didymus
Acts ch.19, vv1-20
Gospel Mark ch.7, vv24-end
The compilers of the Lectionary certainly keep preachers on their toes, as
we leap from Elisha to Ezekiel this week. Ezekiel was the third great
prophet after Isaiah and Jeremiah, although there are of course some who
would dispute that.
Ezekiel was born in about 625BC, and was training to be a priest. At
an age of about 30, he had a vision of the future, which was very much at
variance with what was the general opinion in Judea, assisted by false
prophecies from the many who claimed to see the future. King Josiah had restored much of the Mosaic
faith, and Judea had played politics with Egypt to avoid the Assyrian conquest that Samaria had suffered……….
Thought for the Day – Trinity 10
Evensong readings:-by Didymus 
2 Kings ch.4,vv1-37. Acts ch.16, vv1-16
Gospel: John ch.6, vv51-58.
Well, here we are, already halfway through Trinity, with the feast of St. Pumpkin and All Marrows (Harvest) in sight, and not much church to bring us together, perhaps worst of all, no music.  I was listening to Classic FM yesterday, thinking about what to write, when Verdi's "Va pensiero" was announced (The Chorus of the Hebrew Slaves, aka Psalm 137).  As I turned the volume up, the great choir swelled into that indescribably beautiful chorus.  Somehow it seemed to fit us in our restricted community as well.
Thought for the Day – Trinity I  by Didymus 
The readings for Evensong this weekend are a strange pair as is often the case.  The first traces David's history and his use of deception in the form of madness or spiritual possession.  Many of the Hebrew patriarchs like Jacob and David were refreshingly weak at times, offering us poor mortals hope!
INTRODUCTION and MEDITATION – THE GOSPEL OF JOHN
by
September 2020 Didymus
A long while ago in the Pre-Reformation Diocese of Chichester, a
new and somewhat inexperienced churchwarden was coming to terms
with leading Bible Studies. A lady had demanded, in terms that brooked
no refusal, that the Vicar should lead Bible studies. That was not included
in the latter's understanding of his office, and after an introductory
meeting he made sure that he was in Brighton at meeting times. This was
not a surprise and I reflected that it was my own fault, or perhaps it was
God's intention. God has a very odd sense of humour at times – look at
the Church and its members for example.
So that churchwarden, aided by Bible Reading Fellowship notes,
battled on. The notes were well meant but hardly searching, and we
staggered on to completion. One of our members was a lady of
impregnable faith, and in answer to my plea for ideas, she simply said
"Read John!" I owe Frances a debt of gratitude that cannot be fully paid
for pushing me into the Gospel that, for me, sits at the core of my faith.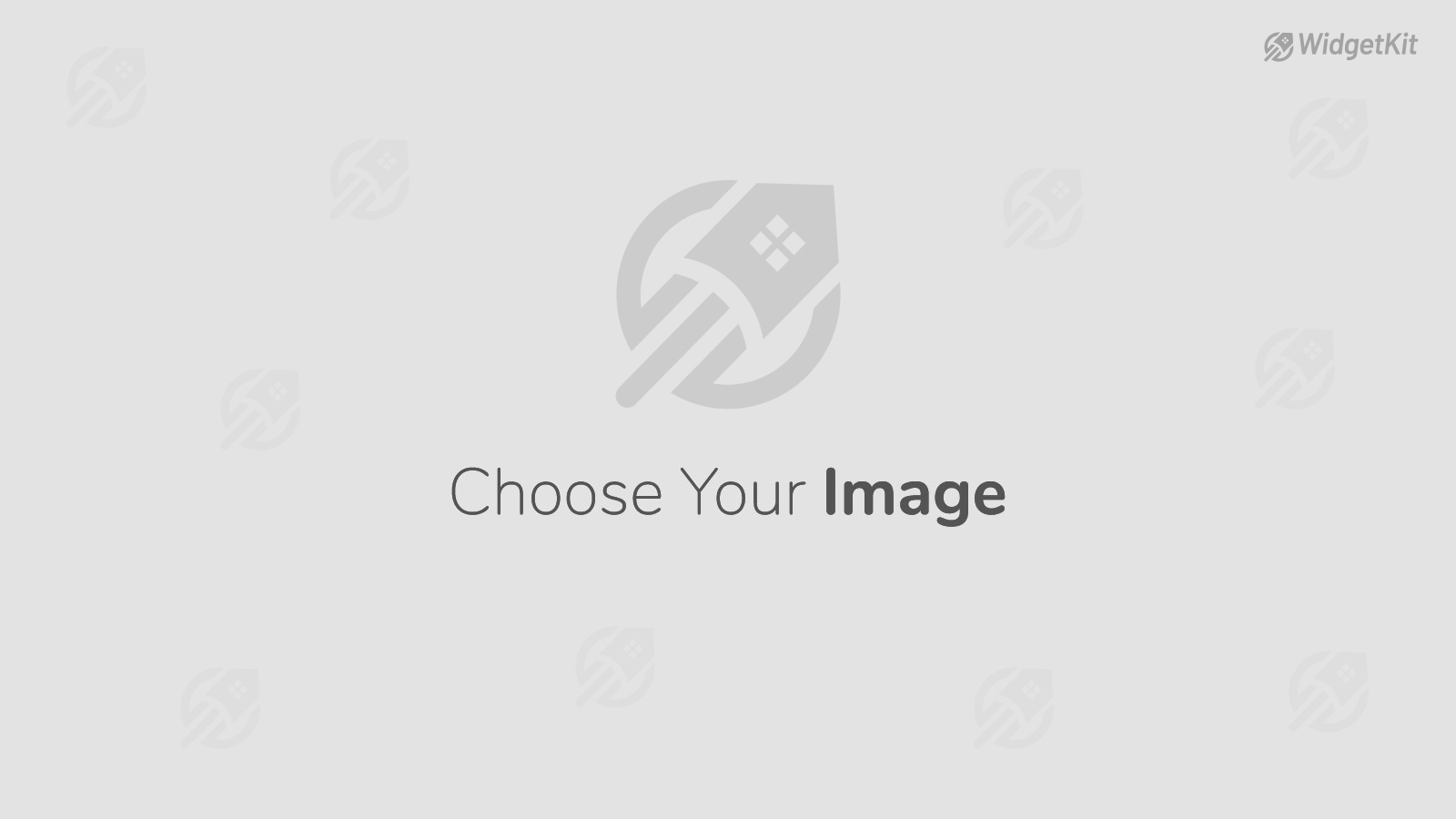 CV 25   Thought for the Day – Trinity 11
Evensong readings:-
by   2Kings ch.6, vv8-23. Didymus 
Acts Ch.17, vv15-end.
Gospel John Ch.6, vv56-69.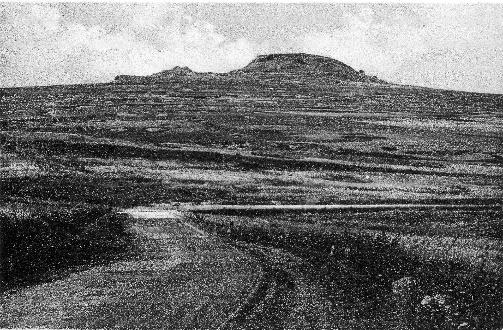 Note
to Reader:  All preaching starts with the
unspoken words "I think …".  The answers that follow are prefaced in
the same way, perhaps with "I am sure"
, or some similar variation indicating an opinion……….. (Click the l;ink to read on)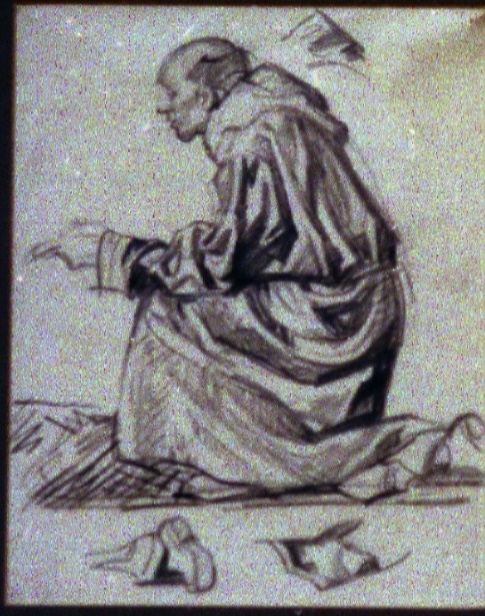 Let's hope for the Comforter to bring inspiration and love in our lives.
In Faith, Peter.
Trinity is the occasion when preachers tied themselves in knots to explain – to their bemused congregations – the human understanding of our three experiences of God.  I like the simple approach: "Don't try to understand it, it works, believe me.  Trust me – I'm your preacher". ……………