Sunday Scribblings 25 – 14th after Trinity – the Link to the Bible study & reflection
Hello Friends,
  This week our imaginary sailor reaches his destination and goes on leave after a 27 week round trip voyage.  Like him, I shall be taking a few weeks off as my plate is full at the moment.  If you want to be taken off the future e-mail list just drop me a line and it will be done.  
 Meanwhile, keep the 300,000 real life sailors who are long overdue leave in your prayers.  Some are now into month 18 of an 11 month maximum contract and still no sign of their reliefs due to CV19 inter-governmental problems for foreign nationals.  Declining mental health, acute exhaustion and an increasing rate of both major and minor accidents around the globe tell the true storey.  Right now, trouble free world trade is on a cliff edge … and with it the world economy.
 Meanwhile, our imaginary sailor continues …
 The atmosphere on board is both frenetic and electric as the crew, suffering from excitement and a dose of 'the channels', double up on watches for the incredibly busy and dangerous English Channel transit.  Some say it's the busiest waterway in the world – my experience concurs.   It's certainly no place for a learner to be practising his ship handling or navigation skills.  Of particular concern is our draft at 28.5 metres.  That's 94 feet, or the same height as the battlements on St.Melors church tower.  Safe navigation is a real challenge in water with limited 'safe zones' available for navigation.
 We are suddenly reminded of our responsibility and vulnerability when news reaches us of the MV New Diamond, a VLCC tanker similar in size to ourselves, that is on fire 25 miles East of Sri Lanka.
A news update states that the fire is now out, but the engine room and entire aft end of the ship is completely burnt out.   No doubt the ocean going salvage tugs that are strategically placed at 'pinch points' around the globe will soon be on site when the real 'work' can begin.  The challenges that lie ahead for the salvors will be huge as the monsoons change from SW to NE.  No port will want to admit the burnt out tanker for obvious reasons.  Without generators and the main engine exhaust gasses the inert gas system will not be functioning so risk of explosion is increased exponentially.  There will be no steam heating system for the cargo tanks so the crude oil will start to solidify.  When discharging the cargo, this is usually done by the ship using their bottom suction, gravity assisted, heavy duty marine oil pumps feeding 15 inch discharge pipes, usually with two lines running at the same time.  Longitudinal stress in the hull is carefully monitored and discharging from different tanks at different times is essential to stop the ship breaking its back.  How will this now be achieved and where will the inert gas come from to ensure an explosion proof system?  
To cap it all, there are no 'live' and operational safety systems or experienced crew on board.  Insurers, Owners, Operators, Brokers and actual owners of the cargo will all be calling their Lawyers … and Bankers.  
The paperwork required for arrival in a port is horrendous. 12 copies of this; 10 copies of that;  One of the De-Rat certificate.  Crew lists. Customs declarations.  Weapons declarations.  Cargo lists.  Bills of Lading. Copies of Statutory Certificates, crew passports, insurance documents …are the log books all up to date and signed as we might get a Port State Control inspection …  the list goes on and on. 
It takes days and days to pull it all together.
Almost everyone is running on empty; exhausted; both physically and mentally.  Fortunately adrenaline is plentiful and tomorrow morning we reach the Rotterdam Terminal.  Home beckons … just got to keep going for few more hours … Oh, and the two day handover to my relief.
Stay safe,
Stay sensible,
Keep smiling,
Much love
Roy xxx
Hello Friends,
This week the schools start to go back and we all hold our breath as we wait to see what happens next. Many of the children are desperate to see their friends once again and I'm sure an equal number of parents will sigh with deep appreciation at the couple of hours of peace and quiet they will be able to enjoy as the teachers take the strain. But what about the teachers?
This week our imaginary sailor faces reality….
Oil hits $41 dollars a barrel – that's $23 and change up from its April lows. If the broker bought his cargo at the right time we are now carrying a $46,000,000 million profit for him or his firm. That's why people trade oil!!
The ship is buzzing as at long last we have received a destination port for delivery – Rotterdam. Coincidentally, the stewards won the 'Destination Sweepstake' … but no one cares despite the aroma of 'insider knowledge'. Today it's Thursday and our appointed day for Board of Trade sports, or Emergency Drills as the log book calls it. We always hold them on the same day of the week and at the same time (4pm) so that if the alarms ring at any other time everyone will know that it's not a drill. It could be a false alarm which happens a lot, but it's not a drill.
As we head towards the Western approaches shipping density is up and the Captain has decided that today we will practice getting our Telly-Tubbie suits on, otherwise known as survival suits. It is alway a fun drill and one day it might just save your life if you can get them on quickly enough – and that's the challenge in any emergency situation. But first we have all been mustered on the bridge for a briefing.
News has reached us of the loss of the MV Gulf Livestock 1, a 450 foot long live animal carrier with 43 crew and nearly 6,000 head of cattle on board. It was enroute from New Zealand to China when it struck Typhoon Maysak west of Amami Oshima island in southwest Japan.
This was the MV Gulf Livestock 1.
The typhoon was delivering 130 mph winds when the distress message went out at 0120 am last Wednesday.
Since then only three crew members have been found, with one dying soon after rescue.  The Chief Officer Sareno Edvarodo, who has been rescued, tells that he "jumped in the water when the ship capsized."    
It's too early to say what happened but since Friday information has surfaced about previous and on-going mechanical problems with the vessel.  From that, we can surmise that if they had an engine failure, or prop shaft problem as we did only a few weeks ago,  winds of that magnitude would very quickly cause the vessel to lie across the sea and swell whilst rolling heavily.   Once synchronous rolling took hold, the high centre of gravity of the deck cargo (which would have shifted if it had not been tightly "storm" penned), coupled with the 'sail' effect of the superstructure that would induce an angle of heel,  would leave the vessel vulnerable to the effects of a large gust of wind or perhaps a large, storm induced wave.  In Typhoon conditions, this could easily lead to catastrophic consequences.
We all hang our heads in acknowledgement of the loss and grapple with the mental challenge of what might have happened to us if we had been caught in a similar storm a few weeks ago.  
The meeting is closed by the Captain and we leave the bridge in silent contemplation.
In the end, the sea always wins.
Stay safe,
Stay sensible,
Keep smiling,
Much love
Roy xxx
Hello Friends,
Do you remember 1968?
First the assassination of Robert Kennedy; then Martin Luther King. Meanwhile, The Rolling Stones with 'Jumping Jack Flash', The Equals with 'Baby Come Back' and The Beatles with 'Hey Jude' all hit the top spot. The year ended with Marmalade's 'ObLaDi ObLaDa'.
Plus ça change, plus c'est la même chose.
I was at boarding school when the news about Dr King landed and I can distinctly remember a sense of numb fear for what lay ahead as the confusion of apartheid mixed with deep seated memories of the Mau Mau Revolution; the Sharpville Massacre and chaos of Mandela was still very fresh in my young mind. Black versus white never seemed like an attractive option to me – it still doesn't.
This week our imaginary sailor resumes his voyage with his multinational crew from 16 different different nationalities;
Indian, Chilean, Danish, Filipino, Italian, New Zealand, French Vietnamese, Brazilian, Australian, South African, Bulgarian, American, Panamanian, Peruvian and a Brit.
After 15 days of 'prop-shaft torture' we finally resume our voyage and set a course for "LEO" (Lands End for Orders). Outside of watchkeeping hours, the ship's corridors are deserted as the exhausted crew seek rest and recovery when and where they can.
Movies, books, sunbathing and a dip in our inflatable pool all help to wash away the hours of fatigue and aches of sore muscles. Can you imagine anyone doing this for a living? It makes me wonder.
The oil price has recovered a little so we are hopeful of receiving a port of destination sometime soon. The Doctors of Doom say that we will be sent to the Gulf of Mexico to anchor and wait for even higher prices. I don't think so as oil traders are 'traders', not buy and hold investors. The Second Officer does not believe that as with his newly acquired certificate of competency he thinks he is a weather specialist. Mind you, as he points out, the hurricane season is just starting and insurers will not be happy with that as a suggestion – He could be right. The stewards say that we are heading to Rotterdam. Over the years I've learnt to always listen carefully to the stewards who hear and see more than they should. The Captain keeps quiet and makes discreet enquiries as to which charts are fully up to date with 'M Notice' corrections. (Notice to Mariners chart corrections are received weekly by satellite and the 2/O then spends hours and hours updating all our charts. Chart correcting is a laborious, utterly thankless task.)
This afternoon we have what we euphemistically call "Board of Trade Sports". That's sailor slang for fire and boat drill which have been on hold for the last two weeks due to the 'exigencies of the service'. I loved writing that in the OLB (Official Log Book). When done properly the drills are not only useful for training and building camaraderie, they may one day save your life.
Today's picture can be found here.
It's a short video of what happens to a superyacht when it catches fire.  We use such videos for table top training as it helps the boys concentrate.
Meanwhile the bulk carrier aground on a Mauritian reef gets close to the end as the damage to the reef and wildlife becomes evident. It is extreme.
Stay safe,
Stay sensible,
Keep smiling,
Much love
Roy xxx
Sunday Scribblings 22 – 11th after Trinity
Hello Friends,
Our imaginary sailor continues his journey …
It's day twelve of our prop shaft bearing nightmare. We have drifted westwards by nearly 500 miles as the prevailing wind adds to our rate of drift. Thank God for miles and miles of open ocean water.
Every day we start work an hour before dawn as it's cooler then. The engineers disconnect the 'shaft turning motor' which continuously, but very slowly, turns the shaft when we are not using the main engine so as to stop the shaft from sagging due to its massive weight. (If you ever get to see a big ship in port look closely at the propeller and you will see that it is always turning, albeit very, very slowly).
They struggle to remove the massive, engineered, flange bolts as the tolerance is practically zero. Meanwhile, the deck crew re-rig the strops and chain blocks and prepare for the tenth time to remove the 50 ton section of propeller shaft out of its bearing housing.
By coffee time all is safely secured and the Chief Engineer can resume 'scraping' the bearing by hand. It's a very delicate, extraordinarily time consuming task as the new white metal bearing is surprisingly soft. Ventilation is poor despite running the ventilation fans on a negative pressure setting; humidity is extreme; to combat dehydration, a very real danger as everyone is sweating profusely, the Third Officer is tasked with ensuring that everyone has at least a glass of water every hour and salt tablets twice a day.
It takes the Chief most of the day to gently remove the many minute, but revealed high spots as shown up by the 'blue' that was applied to the prop shaft before it was reinstalled last night. Then the shaft is re-blued before reinstallation using laser technology to provide a perfect line up. For obvious reasons it's installation must be absolutely accurate as you can imagine what would happen if it were out of true when 53,000 horsepower starts to turn the prop at full speed! The hull plating on a modern tanker is nowhere near as thick as it was thirty years ago, and getting thinner with modern designs and financial pressures … and of course corrosion. Beware the power of the sea.
Today's picture shows the hull of the bulk carrier Wakashio breaking up on a reef in Mauritius.
The sea always wins.
Stay safe,
Stay sensible,
Keep smiling,
Much love
Roy xxx
Hello Friends,
Click here for the Sunday Scribblings 21 – 10th after Trinity
 On Thursday the Church Times brought news of the Christian church massacre in South Sudan.  
It's too distressing to write about in this e-mail,  but if you feel the need you can read the article here:  
https://www.churchtimes.co.uk/articles/2020/14-august/news/world/gunmen-kill-dean-and-set-fire-to-cathedral-in-south-sudan
Many prayers will be needed.
Meanwhile, our imaginary sailor continues his voyage….
We are drifting some 450 miles South South West of the Cape Verde Islands.  What a blessing that we have the Equatorial current running at about one knot in a westerly direction, taking us towards South America at 24 miles a day. Thank the Lord we are not any further South and in the counter current going the other way towards Africa and their pirates at 2 knots!!
Clearly, the Chief Engineer was not happy;  not at all happy.  
There were a lot of Anglo Saxon expletives coming from the bridge telephone as the Captain replaced it gingerly on the hook.  His face was white and his crooked finger summoned me to follow him to the Engine Room.  Silently, and as if we were a circus troupe, we climb down into the bowels of the 'pit' which is strangely quieter than normal with the main engine at rest … and head aft for the propeller shaft tunnel.  Through the water tight door on the aft engine room bulkhead and then keep walking aft towards the stern and No.6 shaft bearing.
Inside the tunnel the deck head is low.  It's claustrophobic if you are that way inclined and we are 20 metres below water level.  Stiflingly hot;  poor air flow; heavy in the smell of 'oil' and probably close to 100% humidity.   You can get an idea of the size of the bearing and prop shaft from the picture below.
We arrive at No.6 bearing. The Chief has it's upper cover removed and the results are there for all to see. The white metal bearing has been 'wiped'. It's no longer usable and must be replaced.
And that is where the challenge started.
First of all, normal bridge watches were suspended with the Captain taking a twelve hour bridge watch shift from 0800 to 2000, and the Third Officer and a deckhand being awarded the overnight twelve hour stretch. All the rest of the deck Officers and crew will assist with the lifting and removal of the prop shaft so that the Chief can install a new white metal bearing. May not sound like much of a task, but don't kid yourself. The prop shaft has to be lifted using chain blocks and manpower – lots of it. Wth steel weighing 7850kgs per M3 and each intermediate shaft being 7.5 metres long we calculate its weight to be just over 46 tons, not including the flanges; so we settle for a calculated 50 ton lift including shackles and strops.
I say a silent prayer of thanks for the three thirty ton Kito chain blocks we have on board and the modern synthetic lifting strops that weigh a fraction of their old steel wire counterparts but boast a SWL (Safe Working Load) of twice that of steel.
It takes twelve of us two full days just to rig the lifting gear and make proper preparations and we realise that this is going to be a long, long, hard job. We will use a three point lift to minimise shaft sway and increase safety.
As soon as supper finishes, the crew mess empties.
Everyone is exhausted and probably somewhat dehydrated. 0500 does not seem that far away.
Stay safe,
Stay sensible,
Keep smiling.
Much love
Roy xxx
Hello Friends,
This week's Scribblings are here:Sunday Scribblings 20 – 9th after Trinity
This week we received terrible news from Beirut.
It's hard to find anything positive to say about this disaster other than to ask you to keep them all in your thoughts and prayers and do whatever you can to help the survivors. They need it. We can afford it.
Meanwhile, our imaginary sailor continues his voyage….
Unexpectedly, the main engines suddenly slow down and the bridge telephone bursts into life. Now what?
The Chief is on the other end telling us that one of the shaft bearings is overheating and that he needs to stop the engine and remove No.6 upper shaft bearing housing to see what the problem is.
My blood runs cold with the knowledge of what might be coming down the track ….
"How long will you need?" barks the Captain ….
"SIX hours!" he shouts down the phone ….
"A week to change the bearing!!" ….. and slams the phone down.
We hoist the 'NUC' signals (Not Under Command), change our steaming light array, plot our position and expected drift, mount look-outs, send out suitable Nav warnings for nearby ships and make numerous log book entries. I tell the 2nd Mate to break out the emergency medical kit … just in case.
Then we wait for news from the Engine Room as we discuss what help might be needed.
In the worst case, we will need a tow. Imagine the challenge for an ocean going tug to safely tow a fully loaded VLCC … the lost time … and the cost. Then again it might just be a blocked lube oil gallery … or a thrown bearing.
It's hard to explain the complexity of the challenge that lies ahead of us due to the sheer size of the machinery.
Below is a picture of our main engine. It's massive. 90 feet high. 60 feet long. Weighs 2,300 tons. Delivers 53,000 horse power. Consumes 140 tons of fuel a day and drives a 90 ton propeller through a one metre diameter solid steel propeller shaft that is held in place by shaft bearings. The loads and forces generated are extreme.
Can you see the small humans on the catwalk?
Stay safe,
Stay sensible,
Keep smiling.
Much love
Roy xxx
Sunday Scribblings 19 – 8th after Trinity – (The link to the meditation….)
 Hello Friends,
First, apologies if last week's e-mail font size was too small.  I hold my hand up and pronounce with gusto;  "Not Guilty".  It seems that Google Chrome and G-Mail are to blame with their updates causing conflict.  As a temporary fix, I've increased the font size and hope this works until the whizz kids get their acts together.
Meanwhile, our imaginary sailor continues on his voyage…..
As we sail slowly North on the 7000 km leg from Cape Town to our next landfall off the Cape Verde Islands a message comes in concerning piracy.  It is reported that on 17th July 2020 at 11am local time a Russian chemical tanker was seized with all it's crew some 230 miles south of Lagos.  RUSSIAN!   DAYLIGHT!!   230 MILES OFFSHORE!!!    Not possible was our first reaction … but this report turns out to be true.  
Normally we would sail a course between the Cape Verde Islands and Dakar in West Africa, but with this news all plans change and we alter course to pass west of the Cape Verde's so adding distance to both our voyage and from West Africa. In addition we want to ensure that the American Navy's Rapid Deployment Force based in the Cape Verde's is now between us and the pirate infested waters of West Africa.  Nothing wrong with a bit of cowardice, or should I say common sense, at times like these.
At the same time we hear that Noble Energy has declared bankruptcy; Chevron has lost $8.3 billion in the last quarter and the Panama-flagged 300 metre MV Wakashio (203,130tons) was underway from China to Brazil when it ran aground Saturday night off Pointe d'esny on Mauritius' south-eastern coast during a voyage from China to Brazil.
Meanwhile, the crew are praying for an unscheduled stop in Cape Verde and for their reliefs to arrive as if by magic.  Others imagine that we might wait here for orders without considering how we will anchor in thousands of meters of water or even if we would be allowed to stay in their territorial waters as we are a huge potential environmental risk.  Such are crew imaginations … some things never change.
All the while the Captain keeps his cards close to his chest.
Stay safe,
Stay sensible,
Keep smiling.
Much love
Roy xxx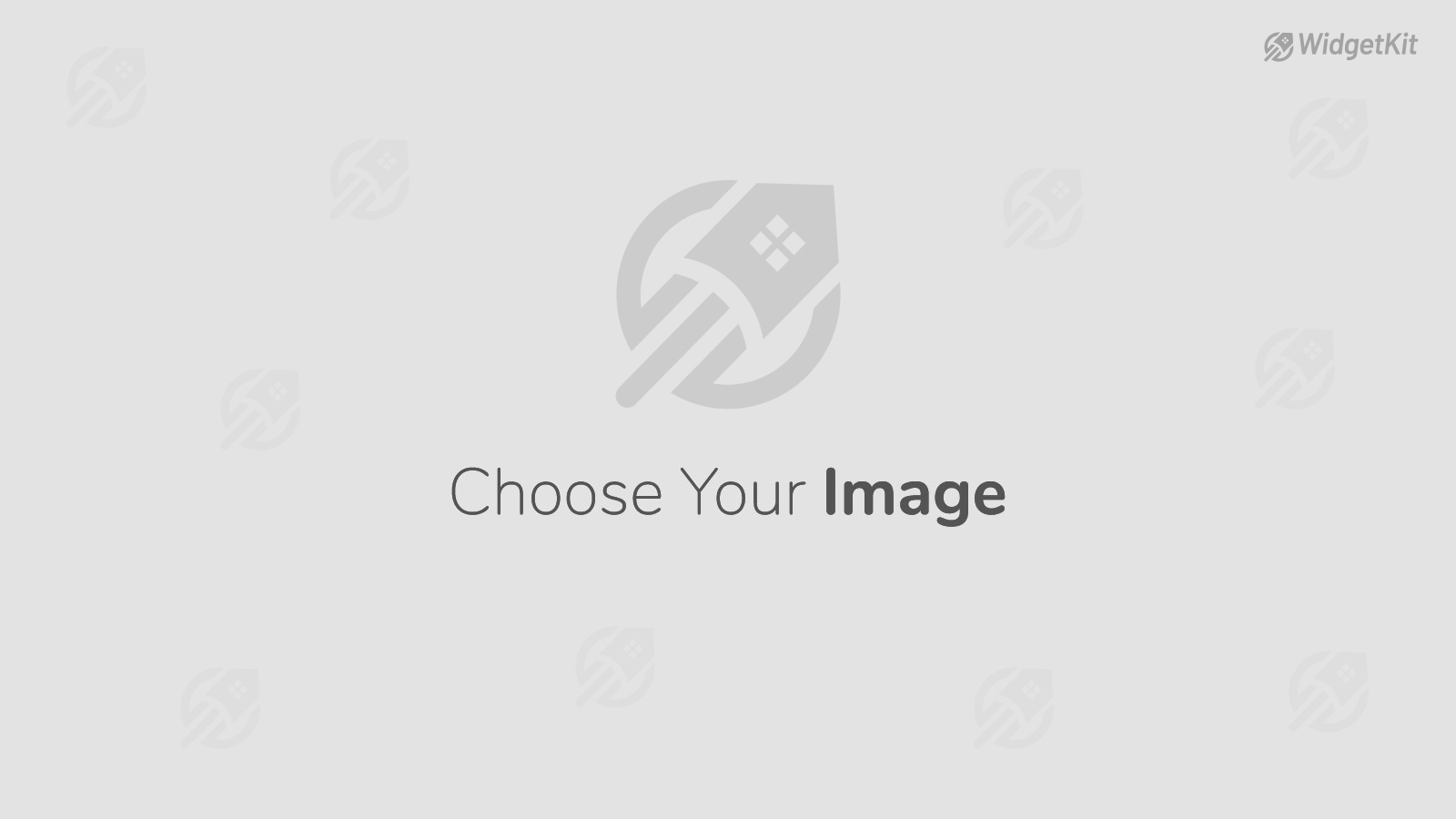 Sunday Scribblings 18 – 7th after Trinity
 Hello Friends,
We rounded the Cape without mishap and made our RV point on time.  The helicopter dropped our much needed stores and spares and a couple of boxes of new films for crew entertainment. Even the crew mail arrived.
You would be forgiven for thinking that all was sweetness and light on board with nothing to worry about … but no such luck.
The letters from home bring both good news, and bad. They open the wounds of loneliness.  They inflame the feeling of hopelessness and fan the flames of desperation even though the news they bring is months out of date. In my earlier days at sea it was not uncommon for it to take six months to receive a reply to any letter you might write, which was utterly useless in trying to keep a friendship or marriage alive.  But many people did manage and nowadays, despite the availability of world wide satellite communications, the failure rate of relationships and marriages is higher than it was then.
The main topic of conversation amongst the crew now revolves around "Where will we go after we reach Lands End for Orders"?
I'm called to the Captain's cabin and briefed on the dropping levels of crew morale.  "Chief" he says, "You need to start geeing the crew up. Morale is plummeting".  Really?  How observant of The Old Man … but why me?  I notice that his desk does not have a single piece of paper on it, and wonder why mine is drowning in paperwork.  Feeling sorry for myself I bemoan the fact that I've got enough on my plate;  I keep a watch; all the responsibility for routine deck maintenance and compliance and crew discipline falls on my shoulders;  I have the ISM (International Safety Management system) and ISPS (International Ship and Port Security system) to oversee and of course the buck stops with me as far as all the safety drills and training programs are concerned.   And besides, how on earth will I have a meaningful personal conversation with an engineer?
"Good luck" quips the Captain as he reaches for his book … and the conversation is over.
Stay safe.
Stay sensible.
Keep smiling.
Much love,
Roy xxx
Sunday Scribblings 17 – 6th after Trinity.
Sunday Scribblings No.17 – 6th after Trinity
Hello Friends,
My calendar tells me that today we are starting week 20 of self isolation and that got me thinking.  What lasts about four months?
– It's longer than a normal school term.
– It's longer than your average teenage crush.
– It's longer than your botox top up will last.
– It's the length of time many seafarers spend away from home on a regular basis when on a 4+2 rotation, and they think it's normal.
– It's a growing season for many plants.
– It takes 3 months, 3 weeks and 3 days to grow a piglet … but that's only 16 weeks and a few days.
– It's nearly the same length of time as from Christmas to Easter!
Meanwhile, our imaginary sailor continues his voyage …
In the morning the wires were red hot.   
The Sparky was looking frazzled with huge bags under his eyes and the Old Man was very hot under the collar. 
As I arrived on the bridge for my 12-4 watch the Mate whispered in my ear "Keep your head down and don't answer the VHF".  The ship continued South West towards the Cape of Good Hope pitching and heaving in the heavy quarterly seas and swell.
There had always been a long standing joke on board that Kasim was part of the fixtures and fittings of the vessel and that when it was sold he would be sold with it.  You can hear the mess room laughter as folk wondered what he was worth?  How would we classify him in the cardex system?  Did this entitle him to a bunk, or a place on a shelf in the engine room stores locker? If you listen carefully you can hear the banter ….   No one really believed any of these stories – just sailors myths growing bigger by the telling.
But now it seems that there was an element of truth in all of them.  
I had wondered why the Captain was insistent that we made our RV with the fishing boat off Durban at last light.  Why, I asked myself, take the risk in the fading light?
Now I know.
It turns out that Kasims passport was out of date by at least ten years and that Kasim had indeed been sold as part of the fixtures and fittings of the vessel.  You see, Kasim was a stateless Palestinian who had nowhere to go in the late 1970's.   Thanks to the terrorist antics of the PLO no country would have him.  He had no homeland to go back to.  There were no Palestinian Consulates that could issue him with a travel document of any kind, let alone a Passport.  He, like hundreds of others on ships around the world, were stuck where they were for the foreseeable future.
And now, the ships agent in Durban would be having a hard time trying to explain why he had landed a stateless person without permission.  
Kasims indigence was going to be an expensive experience for everyo
Sunday Scribblings 17 – 6th after Trinityne.
We sail on towards the Cape, maintaining radio silence.
Stay safe.
Stay sensible.
Keep smiling.
Much love,
Roy xxx
Sunday Scribblings 16 – 5th after Trinity (Link to Roy's reflections)
Hello Friends,
This year our UK deficit will increase our indebtedness by at least £350 Billion. Currently, it's somewhere near £2,372,584,000,000 – or £2.3 Trillion and change. It's increasing at the rate of over £5,000 per second which means that every citizen has a UK debt load of over £38,000. And in case you are wondering, yes, that debt load applies to each and every one of your children and grandchildren. Little wonder then that we have death taxes.
Copy and paste this URL into your browser to make your eyes pop out; https://www.nationaldebtclock.co.uk
With that information weighing heavily on my mind, I've been trying to work out what's happened to the cor blimey 'stiff upper lip' of yesteryear; the 'grin and bear it' brigade; the 'true grit' of those in WWI and WWII; the sensibility of our Grandparents who insisted on 'savings for a rainy day' and then some more just in case. That part of our survival DNA seems to have been replaced by 'my rights', 'my benefits', life is 'unfair', and 'handouts'. Don't get me wrong, the last thing we want to experience is a recession, or worse a depression; but how do we (as a country) avoid bankruptcy? Where will your future pension payments come from? What happens if things go from bad to worse? Who will fund your emergency medical treatment? Where has the "Great" in Great Britain gone?
This week our imaginary sailor recounts another true story ….
As we pick up the Agulhas Current we are scending and rolling heavily in mountainous, steep, following seas and swell.
Due to our slow speed the massive swell picks us up and barrels us forwards on the skew as if it was trying to roll us over onto our beam end … until eventually the rudder takes effect and the bow starts to come round. The autopilot is working hard. The massive momentum of the ship 'over corrects' and then the whole process starts over once again but this time with the roll onto the other beam. It's very uncomfortable for the crew, but understandable as the Captain wants to be as far offshore as possible. Experience tells him that mechanical breakdowns in these conditions can be fatal if you have no sea room.
I'm fast asleep – exhausted by constantly having to "hang on" as the ship gyrates from one extreme to another. The effects of near exhaustion and sleep deprivation overtake me and morpheus arrives. At last, peace descends ….
0451 hrs: The cabin door bursts open and the main overhead light is unceremoniously switched on. "Second … Captain wants you on the bridge now – it's a medical emergency" barks the deckhand. With heart racing and blood pumping I'm trying to get organised and wake up at the same time. Not easy when you are inside a washing machine on spin cycle. I opt for the ubiquitous boiler suit and grab my boots. No time to put them on just yet – just grab them and run.
There is organised chaos on the bridge as emergency procedures swing into operation. Radio's blaring out; positions being plotted; new ETA's being calculated; and the Captain on the phone telling the Chief Engineer he wants maximum speed immediately. My brief tells me that the Third Engineer, Kasim, has his hand caught between the crankshaft and bottom end of a piston con-rod on No.3 generator. What? How? Finally, the brief states that there is blood everywhere and Kasim is screaming louder than the generator turbo's. That must be loud.
I detail the Third Officer to collect the crash kit and instinctively shout to the Captain that I need the morphine from the secure medical locker before departing for the engine room. The handrails are red hot and the decks as slippery as an ice rink in the heavy rolling. It's very, very dangerous for everyone.
When I get to the generator flat I find Kasim slumped by the engine casing; passed out with pain and blood loss. The hotch-potch of multinational engine room crew look on in fear and disbelief, their training forgotten as real visceral fear and reality collide in front of their eyes. Temperature: 42C. Decibels: off the measurable scale. Fear: sky high.
Heart beat? Yes. Thank God for that.
Breathing? Yes. Just. But it's difficult to tell with the heat, noise and vibration of the other generators and main engine which is now running at full chat.
Circulation? Yes, after fashion. Pulse is very weak. You can't believe how much blood comes out of a finger.
Action plan: Stem the blood loss. Oxygen. Morphine. Insert a line. Keep him alive. Then Nielson stretcher and manpower – lots of it.
It takes eight men to carry Kasim up the ladders and out of the engine room. Everything has to be done by sign language as the noise levels are extreme and industrial strength ear defenders are de rigueur. Eventually, we exit the engine room and all are now physically and mentally exhausted. But now, the real work begins. Can we stabilise the patient and get him evacuated?
Fourteen hours later we rendezvous with a fishing vessel about 5 miles south of Durban on a fixed price contract to collect our injured man. It was too rough for the lifeboat to launch and the winds are too high for the helicopter to fly. God bless the fishermen. Kasim is hoisted overside in the Nielson stretcher dangling off a crane hook. We all wonder what if …….
We try to coordinate the massive rise and fall of the fishing boat with the pendulous Neilson stretcher that is swinging about on the crane hook like a kite without a tail. Dangerous? It's off the scale. The guy lines seem to be all but useless. Eventually the fishermen catch the tail and haul Kasim in. In a flash they unhook and are away. Their years of hard earned seamanship on show for all to see, and we are left trying to pick up the pieces of our destroyed emotions.
It turns out that instead of removing the generator cylinder head and then removing the piston in the proper manner, Kasim had decided to take a short cut and 'do the work in place'. He was using a piece of wood to hold the piston up inside the crankcase when it slipped and trapped his right ring finger. There was no hope of saving it. I cut through the remaining threads of tissue to release his hand and allow him to keep his life.
Stay safe.
Stay sensible.
Keep smiling.
Much love,
Roy xxx
Sunday Scribblings 15 – 4th after Trinity
Hello Friends,
 It's July 4th today, and 80,000 invaders are heading down to the West Country.  What could possibly go wrong?
 God help us and our families.
God help our businesses and their families.
God help our medical people and their families.
God help all our emergency staff and their families.
God help us all.
Amen.
Meanwhile, our imaginary sailor continues his voyage…..
 We have passed Mauritius, passed the southern tip of Madagascar and are now midway across the southern entrance of the Mozambique Channel towards The Cape of Good Hope which is still seven days steaming away.
 The Captain keeps dropping hints that he will be taking the 'deep water offshore route' for safety reasons, thereby pre-warning us that once again our mobiles will not connect to the land based mobile networks.  Does this also mean that once again we will have no reliefs at Cape Town?  And what about the stores and spares that we so desperately need?
 Either way, there will not be any reliefs for the Fillipino crew as the South African authorities will not let them transit SA – so much for BLM equality in South Africa.  To make matters worse, the ITF (International Transport Federation) has instructed all sailors that are past their relief date to stop work once the vessel docks as their 11 month contracts have expired and they are long overdue leave.  The news reports of 200,000 sailors needing immediate relief.  
 Morale drops lower, and the chance of an accident increases exponentially…..
 If ships stop sailing due to insufficient crew, what, we wonder, will be the world wide effects as 90% of all world trade is moved by ships.
 The mood onboard is sombre as the BBC news tells us that there is a glut of oil in the world. 
Oil tankers are full and being used as mobile storage units.  The Americans are enforcing the blockade on Venezuelan tankers, some of which have been at sea for four months as they are now blacklisted and no one will accept the ship or it's cargo. 
 There is also rumour of ships carrying Iranian gasoline to Venezuela – if true it can only end badly.  
 Thank heavens we have a Bill of Lading from an 'allowable' source and that we did not need to turn our LRIT transponder off.
 As usual, the crew bear the brunt of hardship whilst the fat cats in high places get fatter.
 Stay safe.
Stay sensible,
Keep smiling,
 Much love
Roy xxx
Sunday Scribblings No.15 – 4th after
Trinity
Lectionary readings1
for today are;
Psalm 145: 8-15.  
Zechariah 9: 9-12.   Matthew 11:16-19
& 25-30.   Romans 7:15-25a
The lectionary
does us proud this week with some great readings that require thought.  As we start to turn away from The Passion and
head towards All Saints Day on 1st November, the countdown to Advent
begins.
So it's hardly surprising
to read that the thrust of our biblical readings is also starting to change as
the life cycle of the Church Calendar makes one more revolution.
Lets start with
Psalm 145 – at the difficult end of the stick!……….
 To finish, a short prayer. 
Lord Jesus, hear my prayer.
Cast your burden upon the Lord;
He will sustain you.
Create in us clean hearts, O God;
Renew a right spirit in us.
Cast us not away from your presence;
Take not your Holy Spirit from us.
Give us  the joy of your saving help;
Sustain us with your life giving spirit.
Blessed be the Lord, day by day;
The God of our salvation, who bears our burdens.9
Amen
Sunday Scribblings 14 – 3rd after Trinity[3208]
Hello Friends,
July 4th is not far away now – only a few days – and then our churches will once again be able to open for prayer, praise and worship which I'm sure will be a great relief to many faithful folk. 
As you enjoy the experience, give some thought for those who feel that nothing has changed out there in the big bad world, and that they are much safer remaining at home under a self imposed 'lock down' system whilst we all wait to see if and when a second CV19 wave hits us.  From current information, It seems that the odds are against us. Looking at the stupidity of folk enjoying the sunshine and rave parties it seems almost certain that the death toll will increase substantially.
Meanwhile, our imaginary sailor continues his voyage.
Shortly after nautical twilight the Bosun completes his deck rounds and reports that he has checked our 'fishing lines'. A note is made in the deck log book. Of course we are not fishing for fish although our speed is perfect for trolling.  On each quarter, and one amidships, we trail a commercial heavyweight grade fishing line of 500 metres length each with 20 meter stainless steel tracers and a small torpedo float on the end. These are propeller catchers and are reported to work amazingly well if unwanted visitors try to approach from our blind spot.
As the sun climbs out of bed and crawls over the horizon the sharp eyes of a lookout alert us to a speck on the horizon just under the sun. Nothing shows on the radar – yet.
Time seems to stand still as the 'target' approaches.  Is this one of those dhows that were giving unwelcome attention to the cargo ship we passed a few days ago?  And why approach out of the morning sun unless you do not want to be noticed?
I hear myself giving the command "Sound the Piracy alarm – lock the ship down now" as I want to be ahead of the game.
The dhow keeps coming .. now only 5 miles distant.  That means 20 minutes to contact  – maximum.  The order is given to fire our first salvo of warning flares towards and above the dhow. Two white rockets are fired in quick succession followed a few seconds later by a red as we give the message that they have been seen, and our fire pattern will be 'two taps followed by a kill shot'. 
We repeat the rocket fire pattern every five minutes, but the dhow keeps coming. I give instructions for the weapons to be issued, loaded and a practice round to be fired into the sea at close range.  The gunners set their sights at 500 yards – that's very close in big ship terms, only just more than a ship's length away.
We reduce the angle of fire of the rocket flares and our gunners stand in full view with their weapons held visible. It's important that the opposition knows that we are ready, capable and willing to defend ourselves. 
Suddenly the dhow alters course and cuts across the stern to the starboard quarter in an attempt to wrong foot us.  The starboard rocket team immediately fires another round of flares towards the dhow but just above their heads to give the maximum message – keep away. The weapons team arrive on the starboard bridge wing, a little out of breath after their 60 meter sprint from one bridge wing to the other. The weapons team make ready to engage the pirates and fire warning shots – all they need is the command to engage.  My brain is racing as I ask myself one last time "Where does defense cross the line into attack?"  
And then God reminds me that although I have forgotten Him, He has not forgotten me.  The dhow suddenly seems to slow and start falling back. Can it be?  Surely not.
The navigator reports that the dhow is falling astern and it dawns on me that the 'fishing lines' have served their purpose. The Chief Officer is dispatched to investigate. The minutes pass very, very slowly before the radio bursts into life and the Chief Officer reports that our fishing lines have gone.
Suddenly a great tiredness descends on me as I slump into the bridge chair and give orders to sound the 'all clear' and stand every one down.
The realisation that I forgot God when I needed him most lies heavily on my shoulders.
Stay safe.
Stay sensible,
Keep smiling,
Much love
Roy xxx
Sunday Scribblings 13 – 2nd after Trinity
Hello Friends,
With news that the statue of Sir Winston Churchill has been defaced; the BofE borrowing another £100 Billion on top of last months £55.2 Billion and the Rugby anthem "Swing high, swing low" now under threat I have been left wondering "What is really going on?"  
Some say the current bout of neoliberalism nonsense is because folk have too much time on their hands. I'm not so sure.  
Somehow it feels like the forces of unwelcome, possibly extremist, change is upon us which makes the very ground we stand on feel unsecure – a theme that carries on in today's scribblings.
Meanwhile, our imaginary sailor continues his voyage.
Today we altered course to the South West and started to head for South African waters.  The MF/HF distress alert system has been 'going off' at regular intervals for the last 12 hours or so, but no intelligible signals have come through. We note the occurrences in the Radio Log and convince ourselves that it must be due to the ducting of radio waves by the atmosphere from many thousands of miles away.  Deep down, we are not so sure.
At 0237hrs my telephone rings – it's the 2nd Officer requesting my immediate attendance on the bridge.  A cargo vessel is heading North to Singapore, and as often happens the bridge watch keepers speak to each other to test the equipment and ameliorate the monotony.  It turns out that they were the subject of unwanted attention by some dhows about two days steaming from here. They were lucky as they just increased speed to 21 knots, headed into the wind and seas and left the dhows behind – not an option for us at 8 knots.
Immediately, the watches are doubled up. Flak jackets and blast helmets made ready. Incredibly expensive, military grade night vision binoculars deployed. The ship is closed down and steel weather doors bolted from the inside. The stewards ensure that all the deadlights are bolted down as we don't want any stray light giving our position away or any bullets hitting the glass. At least on a tanker the superstructure is made of steel. It's aluminium on many other modern ships and therefore not bullet proof. The Captain decides that we will run as a 'black ship' and the navigation lights are extinguished and the AIS (Automatic Ship Identification system) radar transponder is switched off.  For now, the LRIT (Long Range Satellite Tracker) is left on as the Americans get very teasey when this is turned off, and we do not know where this cargo will end up. It may well be the USA.
The fire monitors are primed yet again and our hardware made 'fire' ready.  The medical kits wait, ready for instant use in the pilots cabin just abaft the bridge. 
We run through the checklists one more time; Oxygen generator; Morphine; burn kits; blast bandages; sutures; boxes and boxes of Hartman's saline drip fluid; satellite phone with direct link to the emergency doctors in the USA; Sat C system primed with distress message and ready to go; ammunition,  flares …  food and water in the citadel …. the list goes on and on.
I think of the earlier MF/HF distress signals and wonder ……  what if?
I take the con and instruct the 2nd Officer to make contact with Falmouth Radio via our satellite link just to make sure everything is working as it should and to set up a test broadcast for the Sat C distress system for the morning. I prefer to use Falmouth Radio as they speak my kind of English.
The watches change at 0400 and the sun comes up shortly after as I go back to bed for an hour.  Rest whilst you can is the mantra.
Thank God there is more daylight than darkness as now we can at least see what lies ahead.
Stay safe.
Stay sensible.
Keep smiling,
Much love
Roy xxx
Sunday Scribblings 11 – Trinity
Hello Friends,
Week 12 disappears behind us – and 13 greets us.
I've been weighed down this week with the sad news of Julie Morley's tragic death in a motor accident near Launceston.   On top of that news from Mark that one of his extended family is facing major medical challenges. How unfair life can seem to be. 
May God bless and comfort them all.
Today, our imaginary sailor is still heading South East towards Columbo across the Arabian Sea, and is now due west of Kochin in Kerala, closing the Southernmost tip of India. We are still inside the high risk piracy zone as defined by the insurers JWC (Joint War Committee) and monitored by the international anti piracy task force.  We have had a couple of 'alarms' where the ship has been closed down ready for action, but the warning flares that we fired at suspect craft showing too much interest in us had the desired effect.  Weapons are tested weekly, and cleaned daily.  We remain ready and alert as we ponder our chances if the pirates were able to secure the prize of a fully loaded VLCC tanker.
As we enter the Laccadive Sea we give thanks for the South West monsoon that is now starting to take hold.  The rougher seas and higher winds will make it a lot more difficult for the pirates. Our chances are looking better.
At the last weekly crew meeting I tried to explain how 'safe' modern tankers were from a seafarers point of view.  It was an uphill struggle.  So I resorted to using the 'MV Golden Ray' car carrier as an example of the type of ship you do not want to work on. 
It capsized late last year after leaving the Port of Brunswick (Georgia) with 4,200 cars on board. Then there was the 51,000 tonne Hoegh Osaka that ran aground in Southampton water and nearly capsized in 2015, and of course the Tricolor car ferry which capsized and sank and in the English channel in 2002 with it's cargo of high end cars.  Before that we had The Herald of Free Enterprise disaster off Zeebrugge with the loss of 193 lives, and of course in1994 the terrible loss of 852 lives when the MS Estonia caught fire and sank in the Baltic Sea.
The rest of the safety meeting was spent trying to work out how such an accident could happen and how the salvors would remove the wreck. If only we could have had a few beers to go with the ensuing hilarity.
An excellent technical explanation of what I think happened to Golden Ray can be found here : 
https://www.marineinsight.com/naval-architecture/dry-docking-ships-understanding-stability-docking-plan/ Like the Titanic, they still build ships for 'average' experiences. No one wants to spend money building a ship that is fit for every possible outcome. If you don't believe me, ask yourself how you disembark the 6,680 passengers and 2,200 crew from the Symphony of the Seas passenger ship in a dire emergency.   Put simply, it can't be done.
Keep safe.
Keep smiling.
Keep the faith,
Much love
Roy xxx
Sunday Scribblings 10 – Pentecost[12886]
Hello Friends,
Week Eleven is now behind us. Twelve beckons. Judy and I hope that you are all well and enjoying the sunshine.
Can you imagine how things might have been if this had started in say, October?
The word "unthinkable" springs to mind, so give thanks for small mercies.
This week finds our imaginary sailor back at sea, fully loaded and homeward bound both physically and mentally..
Having slipped out of the Persian Gulf without incident and into the Gulf of Oman the ship heads for an offshore RV to pick up 'security' in international waters, and then heads out South East across the Arabian Sea towards Sri Lanka. The idea is to make as much Eastings as quickly as possible and thereby to be as far away from the Somali coast as soon as possible. That said there have been plenty of piracy "incidents" at distances of 2000+ kilometers from the Somali shores, so nowhere is really safe. But with our detachment of fully armed ex SAS on board we are all sleeping a lot better on this leg of the voyage.
The crew mood is very tetchy and I make reference to this in the ship's log book … just in case. A number of them are now well past the end of their eleven month contract and both want and to go home. At the end of their contracts they are like bees who have run out of honey. I don't blame them even though the tension on boards feels like a pressure cooker that is about to explode. In the maritime press we read that around 200,000 sailors around the world are on ships and in a similar position. Eleven months in this day and age is a long time to be away from your friends and family; wives and lovers; your children. I understand as I've done it many times, and so I tell them about some of my experiences. The longest I ever did was two and a half years in one stint. Recently I did 22 months without a break which was a little too long to say the least. Maybe, just maybe, some of them will be relieved off Cape Town; but no promises as it all depends on CV19 and the company.
Some of my 'softer' Junior Officers think it's just too difficult living and working on an oil tanker. I bemoan the loss of the 'sea dogs' of old – all now long gone.
Well, that was their view until news about the MV Smart, a 151,279 DWT bulk carrier that ran aground and eventually broke her back on August 19th as she departed the Port of Richards Bay (near Durban) laden with 147,650 tons of coal.
Nothing like a bit of reality to help the young Turks focus their minds !
Then the emergency bells start ringing and we hurry to our Anti-piracy closed down positions …… and I mutter under my breath "Oh please God. Not me. Not this time…"
Take care,
Stay safe and keep smiling,
Much love
Roy xxx
Sunday Scribblings 8 – The 6th Sunday of Easter [1502]
Hello Friends,
Today Judy and I, like many of you, start week 10 of self isolation.  Such is our collective lot!
Our imaginary sailor on his VLCC tanker has now crossed the Indian Ocean from South to North and is now traversing the Gulf of Oman before closing in on the Straits of Hormuz – that inhospitable and extremely dangerous gauntlet of narrow water that separates the Arabian peninsula from Iran.  In the last crisis it was mined by the Iranians and although it is now thought to be clear, the MN Notice warning of possible rogue mines remains in force.
We have checked in with the anti piracy naval forces, informed insurers and made sure our 'last love letters' are at hand in the shore based office in the event that something terrible happens.  And because we are so large and such a target we will join the inbound convoy with escorts of fully armed and 'alert' naval forces.
The fear on board is palpable.  The threat is very real.  
"Oh please God, not me. Not this time"  is uppermost in everyone's mind.
A quick check on www.marinetraffic.com shows that the straits are very busy and if it all kicked off, there would be utter chaos and possibly little help available for us as we are in ballast and only have eighteen souls onboard – none of which are American.  So the ship is closed down and made ready for imminent disaster.  Fire lines primed;  boats swung out;  crew mustered and drilled yet again in 'emergency abandon ship routine'.  I make sure my survival grab bag is ready to go as I remember philosopher George Santanyana's often quoted saying from his book The Life of Reason " Those who cannot remember the past are condemned to repeat it".
Like our imaginary sailor, we must all take courage and continue to keep safe as we wait out this CV19 challenge.
May God bless you, and keep both you and yours safe during these trying times.
I hope you enjoy the Scribblings.
Much love
Roy xxx
 https://www.marinetraffic.com/en/ais/home/centerx:53.7/centery:26.3/zoom:7
Sunday Scribblings No.7. May 10th
Sunday Scribblings 7 – The 5th Sunday of Easter [11329]  (click the link to read) 
Hello Friends,
Today we commence week 9 of lock down – don't look behind, don't look ahead … just keep going.
That will be the mindset of our imaginary sailor on his VLCC super tanker if he has any sense.  Mind you, I have sailed with folk who have coloured in the days of a calendar on a descending basis from the day they join the ship to the day they expect/hope to be relieved.  It rarely ends positively as the arbitrary date they have chosen for their relief to arrive is based on pie in the sky logistics, not reality. 
I've always thought this to be a negative way to use the God given days that we have been allotted – it just does not make sense to me.   
Mxxx
aybe this should be our current mindset too as PMA is everything when in survival mode.
This week our imaginary sailor will have been fixing razor wire to the ships rails to prevent pirates having easy access to the ship. All must be in place and the ship 'hardened' before we pass the Seychelles and head across the dangerous, pirate infested, Indian Ocean. 
Sometimes, he thinks, it might be safer to work on a VLOC (Very Large Ore Carrier) as the chances of sailing to the Persian Gulf are almost zero.
But it's not always safer  …. Cargo liquefaction is a real danger.
I hope you are all keeping well and making use of the great weather – although I hear that Sunday will be colder.
Keep smiling,
Stay safe,
Keep the faith,
Much love
Roy