Story Teller and collector of stories...
Ukulele Nursery Rhymes chord sheet – if you have ever wanted to accompany your children singing nursery rhymes on the ukulele now is your chance with a three chord only sheet! Click the link……… 
Part of a story-telling session with Y5 Children in a Cornish Primary School
Denzil is a favourite and requested frequently! 
Story-Telling in the open air in the 1990s.
This group were on school camp at CArnyorth Activity Cenre.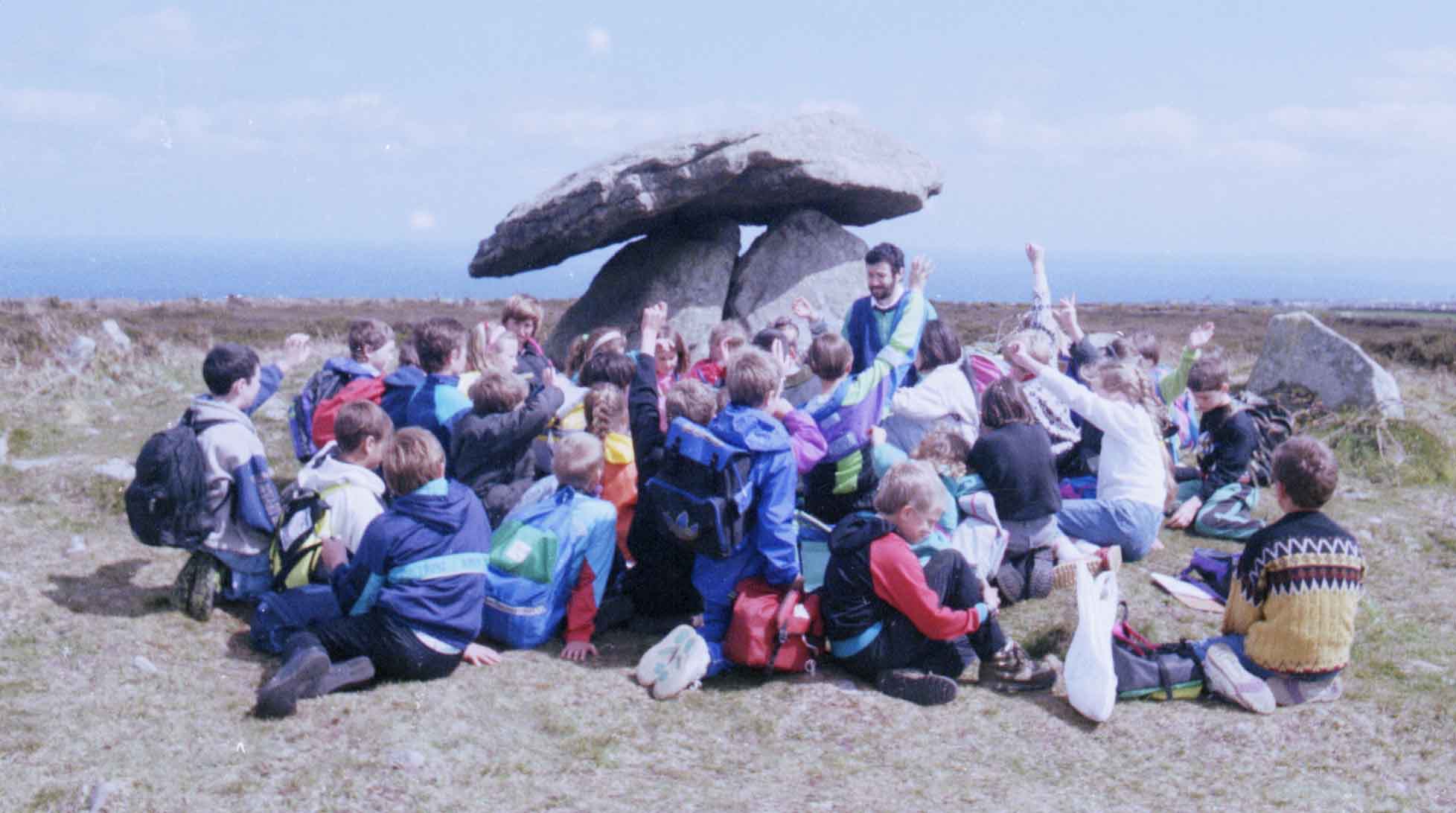 Story Telling Links and Resources