On Challenge and Common Sense….
Reading the news seems a minefield these days and when it is filtered by Social Media the possibilities for disastrous conclusions are amplified many times over. Only this morning, the Times reported that it had uncovered a Russian Fake News plot to discredit the Oxford Covid vaccine trials by spreading false rumours in the countries where it hoped to sell its own vaccine.
Each day friends of different political persuasions express opinions about  from how we deal with the current pandemic and the likely consequences to the efficacy of wearing a mask etc etc and many of them quote 'scientists' and other 'experts'  to back up their often contradictory arguments. Without grinding any particular axe or position in the debate I would suggest that it is as well to remember that scientists and other experts are human too and just because science says something now does not mean that it will not be disproved in the future ….. or it might be confirmed. Take some of the following famous quotations from experts:
"There is no reason anyone would want a computer in their home." — Ken Olson, president, chairman and founder of Digital Equipment Corp., 1977
"While theoretically and technically television may be feasible, commercially and financially it is an impossibility." — Lee DeForest, inventor
"Who the hell wants to hear actors talk?" —  M. Warner, Warner Brothers, 1927.
"It will be years — not in my time — before a woman will become Prime Minister." — Margaret Thatcher, 1974.
"I see no good reasons why the views given in this volume should shock the religious sensibilities of anyone." — Charles Darwin, The Origin Of Species, 1869.
"There is not the slightest indication that nuclear energy will ever be obtainable. It would mean that the atom would have to be shattered at will." — Albert Einstein, 1932
"I think there is a world market for maybe five computers." — Thomas Watson, chairman of IBM, 1943.
"Louis Pasteur's theory of germs is ridiculous fiction." — Pierre Pachet, Professor of Physiology at Toulouse, 1872.
Not only are people fallible, they are  also influenced by the world around them. A study on respiratory diseases by a tobacco company sponsored research project might lead us to be rightly sceptical of its findings, just as would a an environmental impact report by a Brazilian logging company.
My point? Let's encourage people to question, to challenge and to use common sense. Arguing ourselves into a corner is not helpful and we need to be open to challenging ourselves and our own stances too. 
Is there a knock-on effect for preaching?
Licensing Service(s)
The Annual Service for the Readers (licensed Lay Ministers) of the diocese was very different this year being entirely online using ZOOM.  It proved to be a heart-warming and thought-provoking experience with much joyous chat both before and after the service.
Bishop Hugh led the service and licensed Roy Cooper from the Calllington Cluster and reaffirmed the licenses of those who had been able to attend the small service in the Cathedral the week before.
Debbie Crocker to the Tamar Valley Benefice
Matt Frost to the Benefice of St Germans and Sheviok
Penny Leach to the Roseland and St Mawes
Sandy Massie to St Keverne, St Ruan, St Grade and Landewednack and
Debbie Mitchell to All Saints Highertown and Baldhu.
Two Readers came into the diocese and were also part of the service
Chris Clark (PTO) and Michael Waring who is licensed to serve in Poughill & Killhamptonn with Morwenstowe as well as Stratton and LAucells.
Liz Lane, who was herself licensed as a Reader only last year preached the sermo and new Reader Roy Cooper led the intercessions.
It was also good to be able to thank the Readers who have served in the Diocese but whose services have been lost in the last twelve months. In the last year two Readers have died; Graham Hindle and Lesley Boyden  and a number of Readers are, through varying circumstances, no longer ministering 
Brenton Blandford,
Gloria Street,
Margaret DuPlessey,
Nina Batley,
Angela Hooper,
Molly Brown,
Tess Dean,
Miriam Jones,
Lyn Curnow,
Chris Kingshott and
Garth Wright.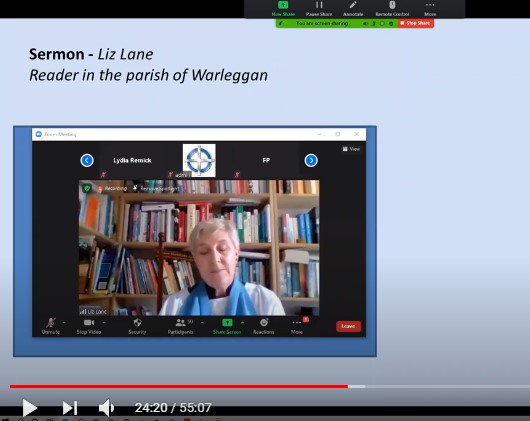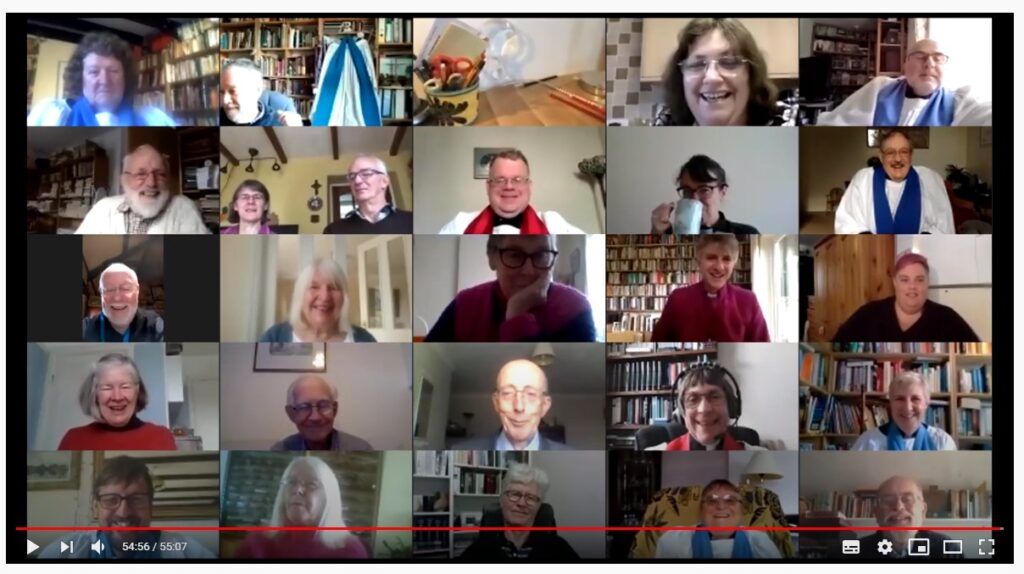 Penzance.flyer.12.19 –  Link to an event in Penzance – Exploring mission, sharing ideas and finding support in Cornwall – A day with Sam Wells, +Hugh Nelson, Michelle Brown and guests.