"Come to me, all you who are weary and burdened, and I will give you rest."
Video of one of my favourite versions of 'I Heard the Voice of Jesus Say' sung by Joanna Hogg of the band IONA.
For some unknown reason, apart from being tired and a bit stressed, I wrote about this Sunday's Gospel reading in the last blog- but I suspect it was one of those spiritually prompted happenings because several people who read it wrote to say they had found the message helpful.  So the same  message applies this week and it's still in the blog / news column.  
Don't Forget to Look at Roy's Sunday Scribblings on this weeks Lectionary Reading! https://www.readers-chaplain.org.uk/roys-sunday-scribblings/ 
He finishes with this prayer:
 Lord Jesus, hear my prayer.
 Cast your burden upon the Lord;
He will sustain you.
Create in us clean hearts, O God;
Renew a right spirit in us.
Cast us not away from your presence;
Take not your Holy Spirit from us.
Give us  the joy of your saving help;
Sustain us with your life giving spirit.
Blessed be the Lord, day by day;
The God of our salvation, who bears our burdens.9
 Amen
Peter Coster's Thoughts for the day are: CV12 EASTER 6[11706]
Safeguarding Courses
The brand new C2 safeguarding for leadership course arrived hot off the hard drive from the National Safeguarding Team into my inbox the other day and today I had the chance to discuss it with chief diocesan trainer, Mandy Wells. Some opportunities to take part in the course will be arranged just as soon as it has been trialled with the safeguarding trainers team.
In response to the evaluation of previous courses we have been provided with a student work book (or more accurately a computer document file with spaces you can type into) which will be sent out next week so that you have a chance to reflect on the questions before discussing the answers at the first presentation.
There is much more discussion built in to the two sessions, some theological reflection on a psalm 91 and much more opportunity to apply the message of the course in a practical way in your own situation. The psalm is an interesting, and some might say, a curious, choice as it can be read in many different ways depending on the reader's situation. I wonder if a victim of abuse from someone in the church would find the words reassuring? What do you think?
As a first response to the need to train in the current time of pandemic, the course is a very worthy effort and with some flexibility should make for a very interesting course and some great discussion.
Margaret Sylvester-Thorne came across this wonderfully encouraging video which is definitely worth a few minutes of your time to watch. 
Finally for this week a Chaplain's Prayer – or indeed a prayer for chaplains by Claire Burgess, herself a hospital chaplain.
Breath of life and love,
Thank you for being our constant as the normal rhythm of life is disrupted.
Once we gathered, now we are scattered, still united by common purpose and your unfailing love.
Help us to embrace and respond to this new sense of community.
Let us sing your song in new ways.
You came to this world to live like us, help us to live like you.
Let us mirror you servitude, and share the load of carrying the cross
Help us to speak and live your word, that we may bring your words of comfort.
Allow us to walk in the places you walk and take our hands and use them as yours.
At this time Lord, where every place feels like a thin place, guide us to those who need you
Be with those who are lost, lonely and confused. Help us to find new ways to point to you.
Help us to use the quiet moments in our day to rest and heal to prepare ourselves for the challenges we face in our lives and work.
Let your love be visible in us, that it may radiate into the ordinary ness of our day, overflowing into the lives of those we encounter.
Help us to hear the stories of others, that we may respond in ways that weave your story into their story.
Let us be the invite to the empty space at your table.
Open our eyes and ears lord that we may see and hear you amongst the anguish suffered by your people.
Be patient with us as we stumble through the uncertainties of the future,
prepare us Lord to be flexible workers for you.
Send your Holy Spirit before us to reveal the things we cannot see. Help us to
seek you, in all that we meet, that we may show people your ways, and the truth of your love.
Amen
(Claire Burgess – Hospital Chaplain)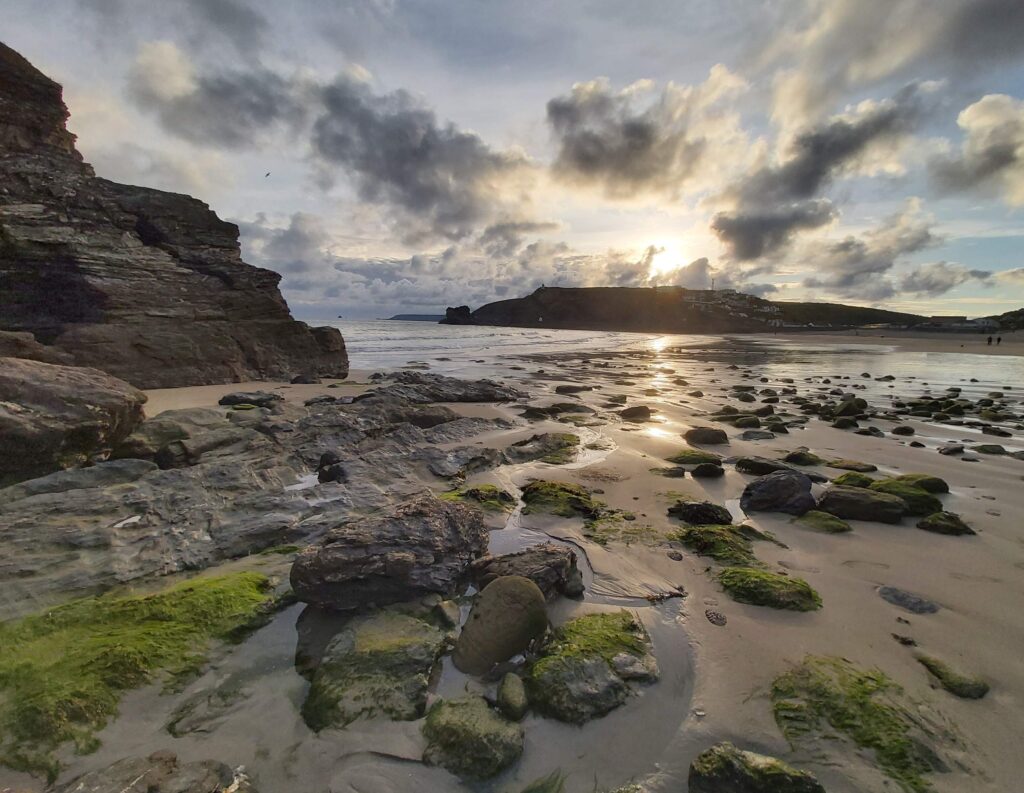 My Prayers this week: 
 for those trying to keep us safe. For the police, for those who have been tasked with monitoring our town centres, for stewards at holiday attractions and for the Coastguard.
 For the incoming holiday-makers that they enjoy our county but be respectful of the tides, the beaches and of the local population – may wisdom and common sense prevail.
 For headteachers and governors attempting to unravel and implement government edicts about children returning to school  while being mindful of staff well-being and the worry of parents and carers who may be vulnerable.
 For the sick, the shielding and the self isolating, for those who are fearful especially those facing treatment for other conditions and worried about infection. 
For those who will use the church buildings in the coming week especially those leading services and volunteering to open and clean the buildings. 
For those carrying the heavy burden of abuse; the trapped, the violated, the manipulated, the financially trapped- for those fearing that complaining will hurt them more and for those with no-one to tell.
Lord hold them all in your loving arms and grant healing, peace and grace.
Amen