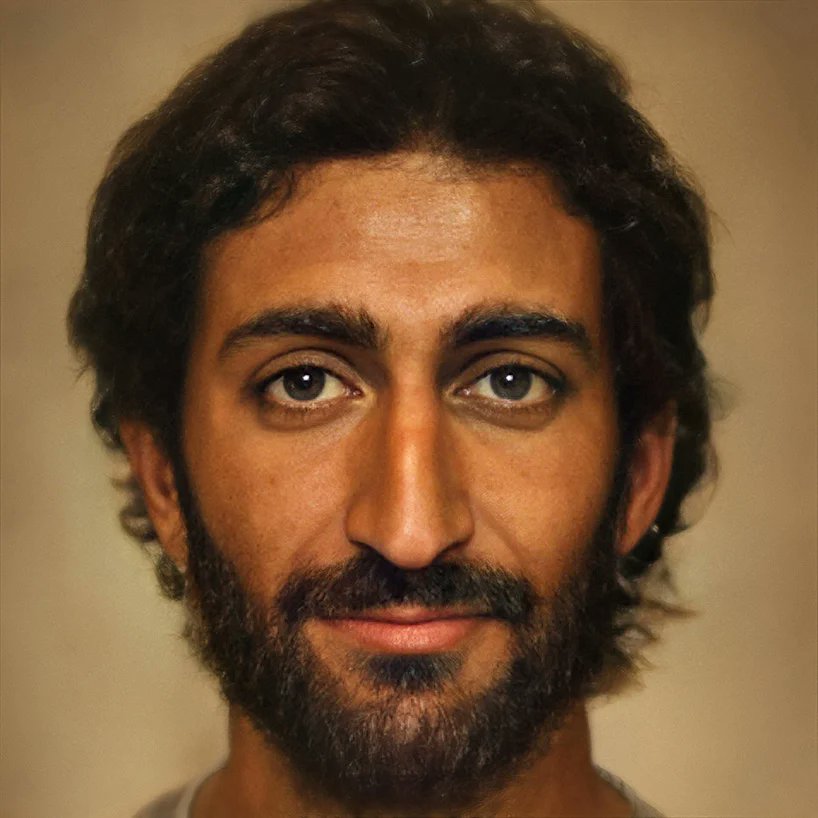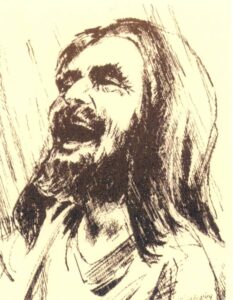 This representation of Jesus is by a Dutch photographer and appeared on Facebook in various posts today. One of my friends commented, 
"The look of sorrow and compassion in this portrait is fascinating – I saw it this morning and have come back to thinking about it a few times since!" 
 Representations of Jesus is a really interesting study the image below, also said to be of Jesus, or what he might have looked like is not to sympathetic to me.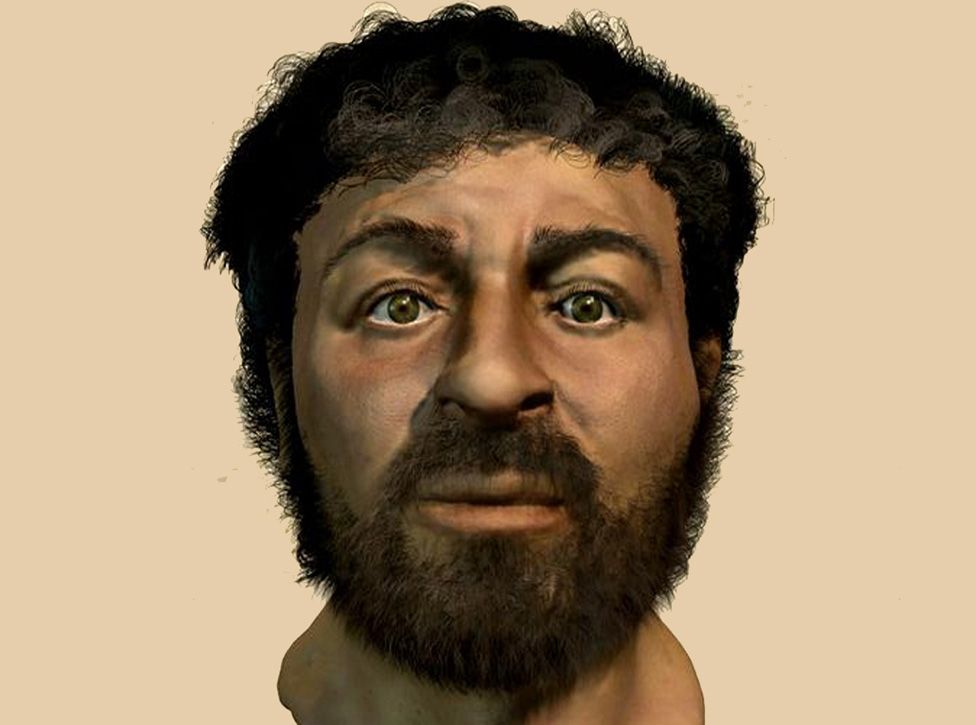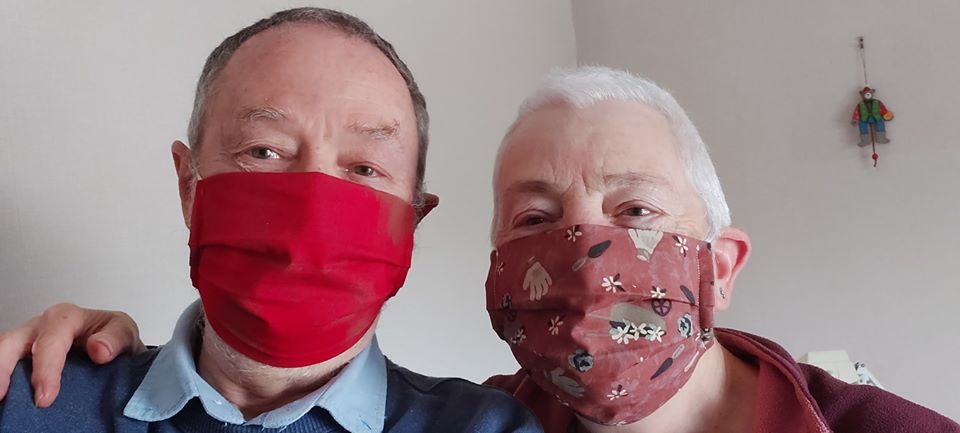 With the latest edict about wearing masks in shops and now in places of worship, Lez made us some. Of course grandson Patrick also wanted to get in on the mask wearing and NEEDED some for his toys. Granny Provided.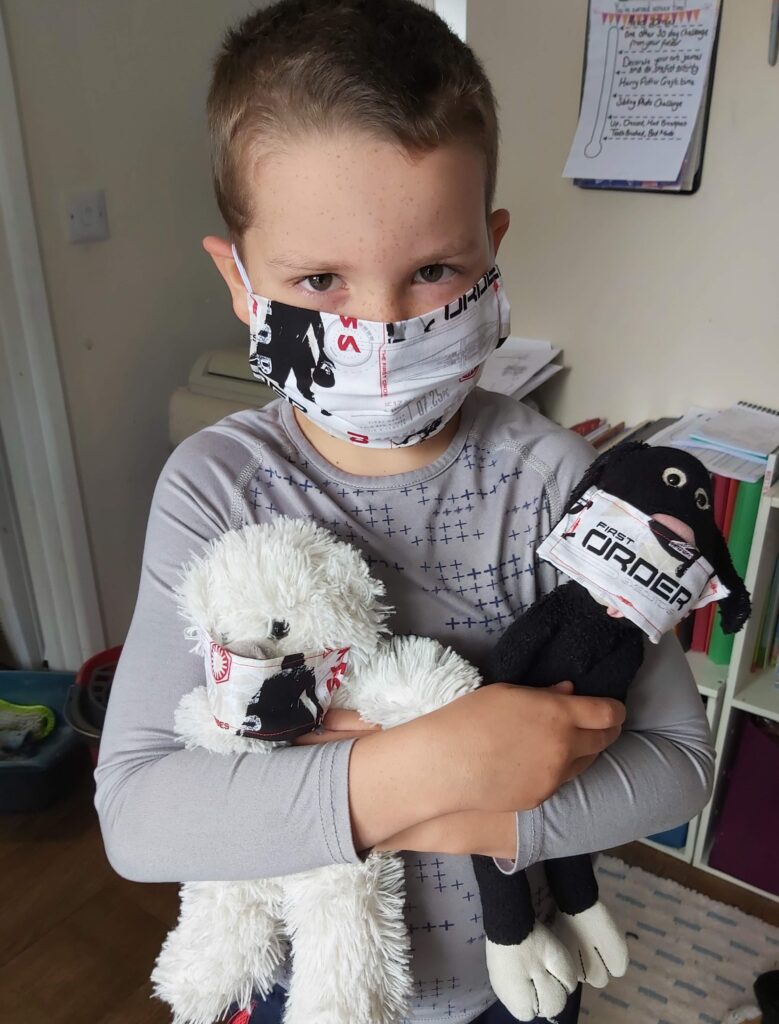 Going Out and Going to Church
So…… if we have to wear masks in church, does that mean there could be singing? Just asking.
I wore my new mask to the chemist the other day when collecting a prescription which was the first time I had been into a shop for a month – since collecting the last prescription. It felt a rather surreal experience even walking up the town to post a parcel (small and shoved through the letter box) surrounded by people in masks of one sort or another or none.  You could spot the chaps who had been made fashion accessory masks made by spouses…… 
I think for Lez and me, thoughts of normal shopping, going out for lunch and even attending the church service in a building are a way off yet.  The memories of the winter's very slow recovery from a chest infection still to the fore, making us both very wary.  That our children have worked so hard in doing shopping and so on to keep us safe also plays on the mind. To risk all for a service would seem churlish to say the least.
I think for the time being we need to offer a variety of church services online and digital and sometimes both. The readers service will be on ZOOM this year but licensing may be done away from that service. Much discussion is  crossing the wi-fi waves. My robes will remain unworn for some time yet!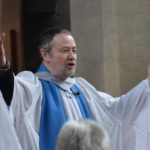 "Do you enjoy doing this?" Zoom Morning Prayer?"
I was asked this  yesterday when I filled in for another team member leading the daily 9 am. 
It was an interesting question and threw me for a second or two. What did I enjoy? was I suppose to enjoy it? What if I said I didn't? What did it infer if I said I did? Is enjoyment actually the right word?
I replied that I did indeed enjoy it – but what I enjoyed was more about the people who were taking part rather than the actual leading of it. I suggested that the group of between 9 & 12 regular morning prayer attendees were a congregation as much as that of any of our churches and what a delight it was that it was made up from people across the benefice. There was much nodding and general agreement and comments about how good it was to get to know people from other churches. 
Some lessons here….. if only I could think what they were 🙂 
So here is your challenge if you were not at the Redruth Team ZOOM service last week - what have these pictures got to do with the parable of the weeds among the wheat?