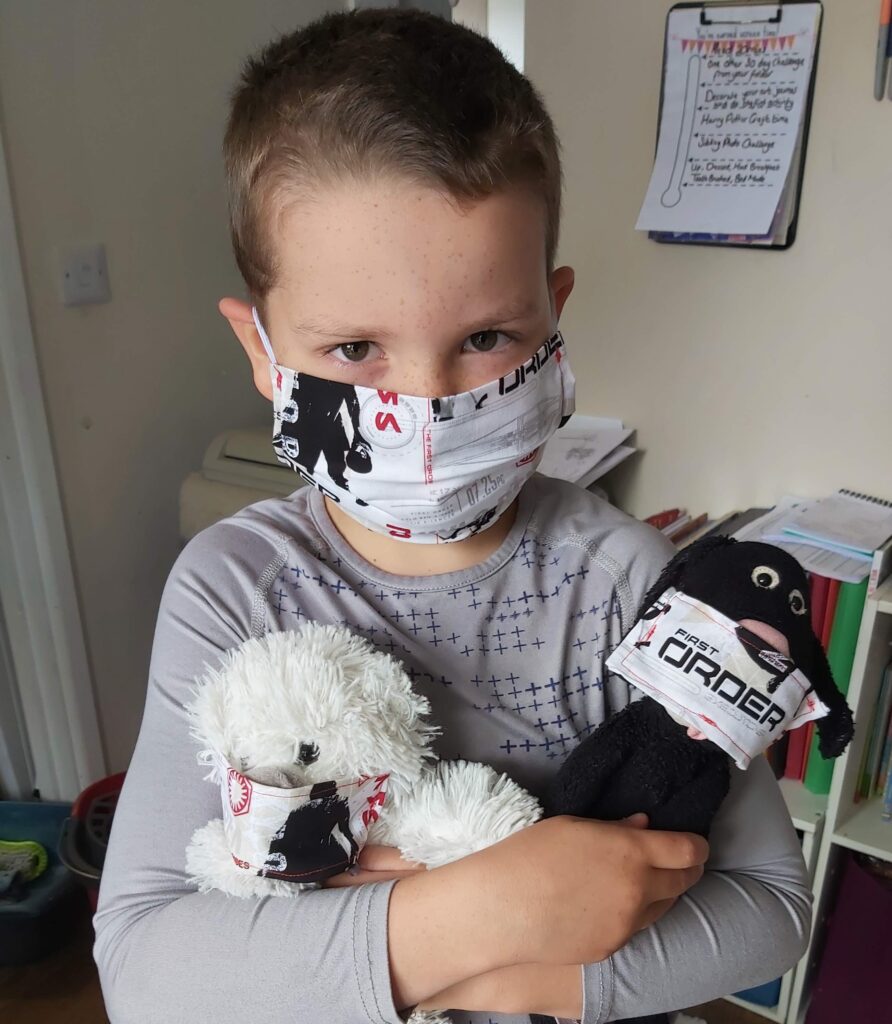 Reader Alan Coode sent this clip to the rather excellent Saturday Natterday newsletter from Paul arthur for his Churches. 
It's rather apt…. and funny!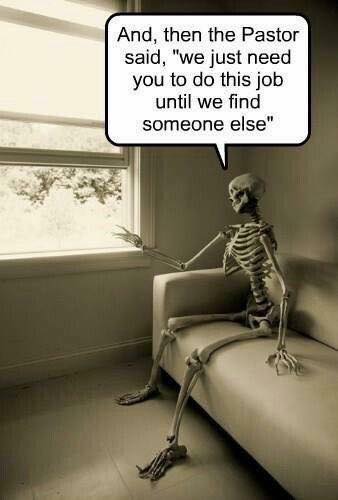 I am sure there is much I have forgotten that I meant to put here and even important names I have left out but I am beginning to suffer computer snooze syndrome and need to get out the email before I zzzzzzzzzzzzzzzzzz
zzzzzzzzzzzzzzzzzzzzzzzzzzzzzzzzzzzzzzzzzzzzzzgkrreaklnknl;2n3l'kn"""""""""nzzzzxxxxxxx
Pictured here is my Grandson Patrick with a couple of his toys modelling the masks made by Lez.  I will not be attending church while the pandemic continues with or without a mask- I just don't see the point in unnecessary risk – for me or more importantly for those more vulnerable for whom technology is a mystery and cannot join in with the online prayer community. 
Corvid-tide, now into week twenty has provided a good deal of time for reflection and I think many ministers, both lay and ordained have been taking stock and wondering, 'What next?'
Certainly, I have not missed my role as school governor for example but I have much missed my monthly service leading with the Methodist Churches in Camborne Redruth and Hayle. 
Other Readers  have hung up their robes and retired, not sought to renew their licenses or taken a step back for one reason or another.
Please keep them all in your prayers: 
Molly Brown (Illogan Parish) has retired from ministry to look after husband Steve who was also a reader. Steve has been struggling with vascular dementia and a host of other problems for some time. 
Roy Holmes has stepped back to care for his wife Chris. and nurse her though her worsening dementia. 
Tess Dean  has hung up her scarf after 14 years in ministry.
Angela Hooper from Illogan (Trevenson) who served for a long time as Deanery Reader Steward in Carnmarth North has retired. 
Gloria Street – who really helped cement women's participation in Lay Ministry in the Diocese, serving as Warden to Readers and Vice Chair of the National Central Readers Council has finally retired. Rev Canon Jane Kneebone, the director of Reader Training always says that hearing Gloria preach was what prompted her to become a lay Reader. 
Nina Batley from St Keverne has resigned to head out on a diferent spiritual path .
Margaret DuPlessey has not renewed her license and is taking a prolonged sabbatical.