Just a draft at the moment!! 
I have had a ZOOM break this week though obviously not a break from the computer altogether. The last few months has been full on and as my wife will readily testify I have always found small talk and social situations something of a challenge. 🙂  Having said that I have counted the morning 9am daily ZOOM prayer a blessing and ZOOM Sunday services I have found surprisingly thought-provoking, moving and spirit-filled whereas the couple of  services I have attended in church have proved less efficacious because of the masks and odd situation. So I shall be back zooming at the weekend – hopefully at home relaying the service from St Andrews…… but if I have to be in church… well as all readers, I will do what's needed. 
Last Saturday morning we had the six monthly meeting of the Readers committee with +Hugh in the chair. It is the committee when the Deanery Reader Stewards meet with the Warden, deputy warden, secretary, and assorted others including the chaplain.  We covered some interesting topics this time. More on the role of the DRS next week…. but at the bottom of this page more on the annual survey- including a better formatted version of the anonymised comments section. 
Results of the Annual Reader Survey 2020
Click the title to see the statistical side of the report. What conclusions would you draw?
More importantly, how do you think church policy should change in response to the report.?
2020 comments summary readers annual survey r2 – a link to the comments section which is really worth reading. 
Reader Graham Downes (St Austell DRS) asked if anything happened as a result of the survey. My answer was that it was certainly talked about a good deal in all sorts of situations Probably sorting out the plight of an individual has more tangible results than maters of policy or universal issues. However, clergy not understanding readers is hopefully being addressed in the long terms with Readers training alongside clergy these days. 
Saturday marks the first post licensing training event for those recently licensed which is being organised by reader Martin Adams with the rather grand title of Director of Post Licensing training. As chaplain I shall drop in towards the end of the day on ZOOM but I am leaving them to it for the fist sessions so that I can go to Trebah gardens for a socially distanced walk with the grandchildren.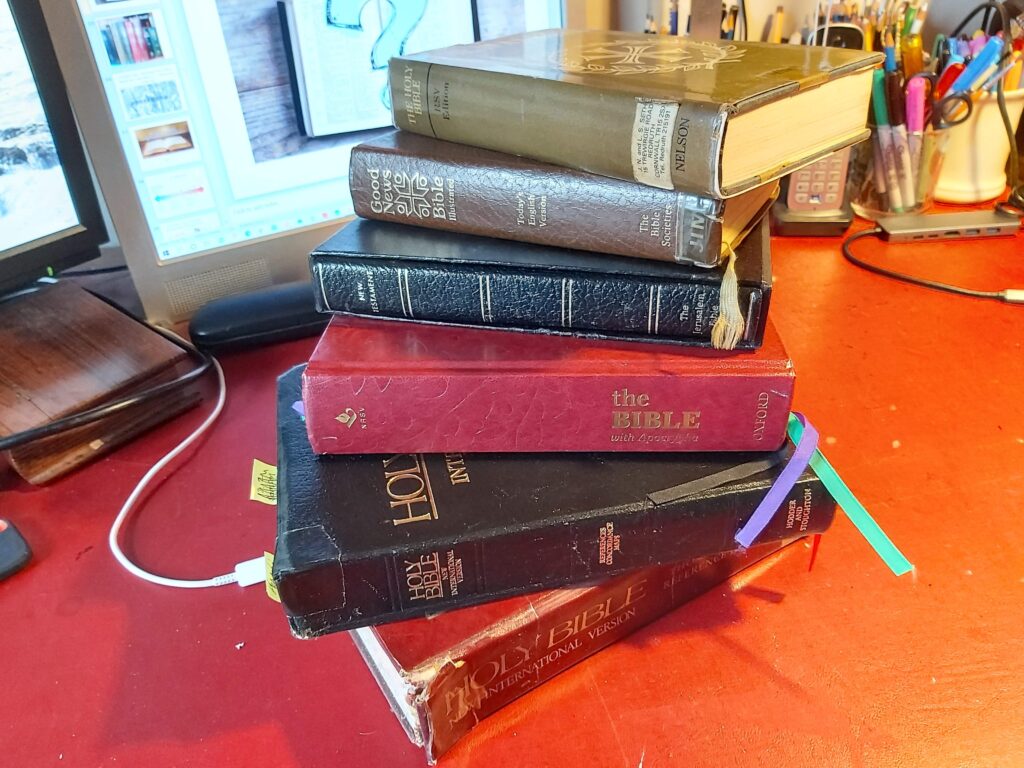 Last Sunday I preached…. at the Ecumenical 'Café church' service hosted by Camborne Wesley Methodist Church for the local Methodist circuit.  It was wonderful to see so many churches from both communities worshiping together for Bible Sunday and I was relieved to get some good feedback afterwards from a number of them. We readers pour a lot of ourselves and our energy into the services we do often without any comment at all and it is so refreshing when people say that it made them think, or that it helped. 
 With that thought in mind, I think it is important for us to comment and give feedback to other ministers, both lay and ordained (or even worship leaders !) and encourage! It is an important part of building the church. 
Social Distancing with the Grandchildren at Gwithian beach.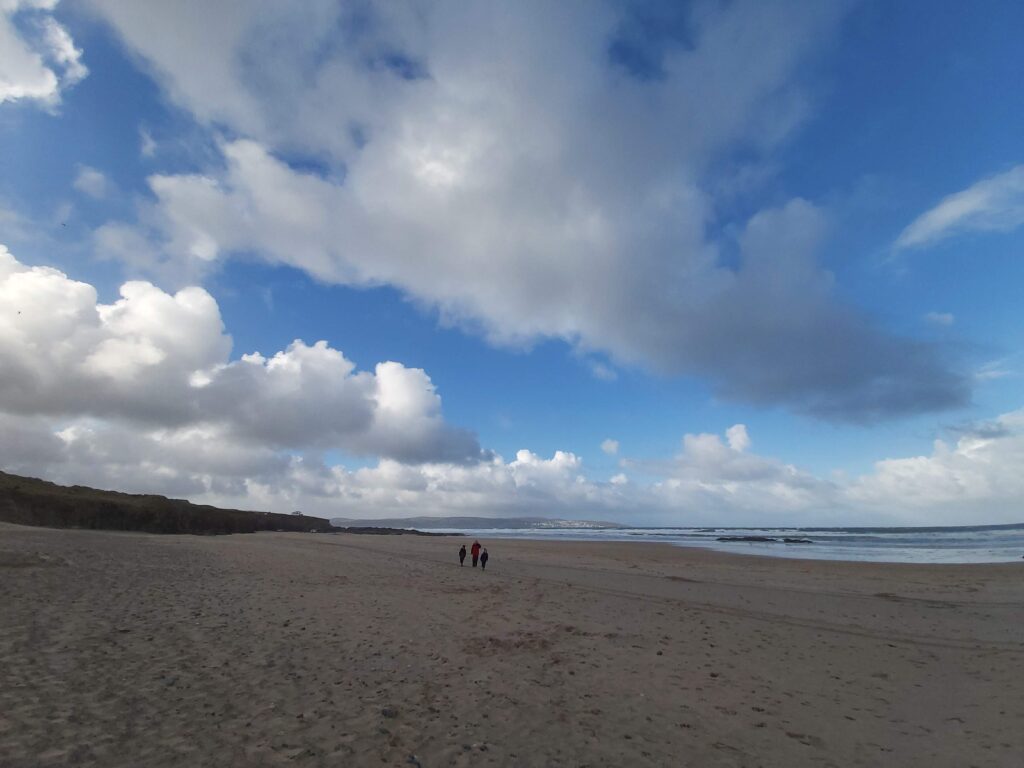 God, who for the world's new framing
set his Son as corner-stone
Builds a temple, shining, gleaming,
with the men he calls his own!
Piran, Petrock, Paul Aurelian,
Euny, Samson, Winwalloe
All these Cornish shores are holy,
Here the Saints in prayer did dwell,
Raising font and altar lowly,
Preaching far with staff and bell.
Piran, Petrock, Paul Aurelian,
Euny, Samson, Winwalloe
Now the Church in fervour founded
Honours here those Saints of old,
Mighty they, their pow'r abounded-
God himself had made them bold!
Piran, Petrock, Paul Aurelian,
Euny, Samson, Winwalloe
Lord of Cornish Saints! Their story
cheers our faith and warms our heart,
Bids us tread the way of Glory,
to this age they truth impart
Piran, Petrock, Paul Aurelian,
Euny, Samson, Winwalloe
So may we, with Saints rejoicing,
won by grace from every land
Praises of our God still voicing,
round our Lord in brightness stand.
Piran, Petrock, Paul Aurelian,
Euny, Samson, Winwalloe
Words by The Rev Canon H Miles Brown
Tune: Westminster Abbey
by Henry Purcell (1658-1695